Faux real, I love distressed everything. If it was appropriate to wear distressed jeans to work, this would be my uniform every day.
Trying to keep warm and my faux fur jacket definitely does the trick. It's practically like hugging a huge teddy bear that you never want to let go of. I wanted a look that was street and chic. Distressed everything and a faux jacket did the punch. The neutral colors pair well with anything in your closet. I added a printed top to layer underneath my distressed sweater for a playful twist. Fishnets underneath my jeans would have been perfect too. Leather fingerless gloves are practical and biker-chic so you can still use your phone and keep your hands warm. And of course, my favorite combat boots completed my look with my Chloe bag. I hope you like it.
Thanks for viewing loves. Have a wonderful day!
xx, Lizz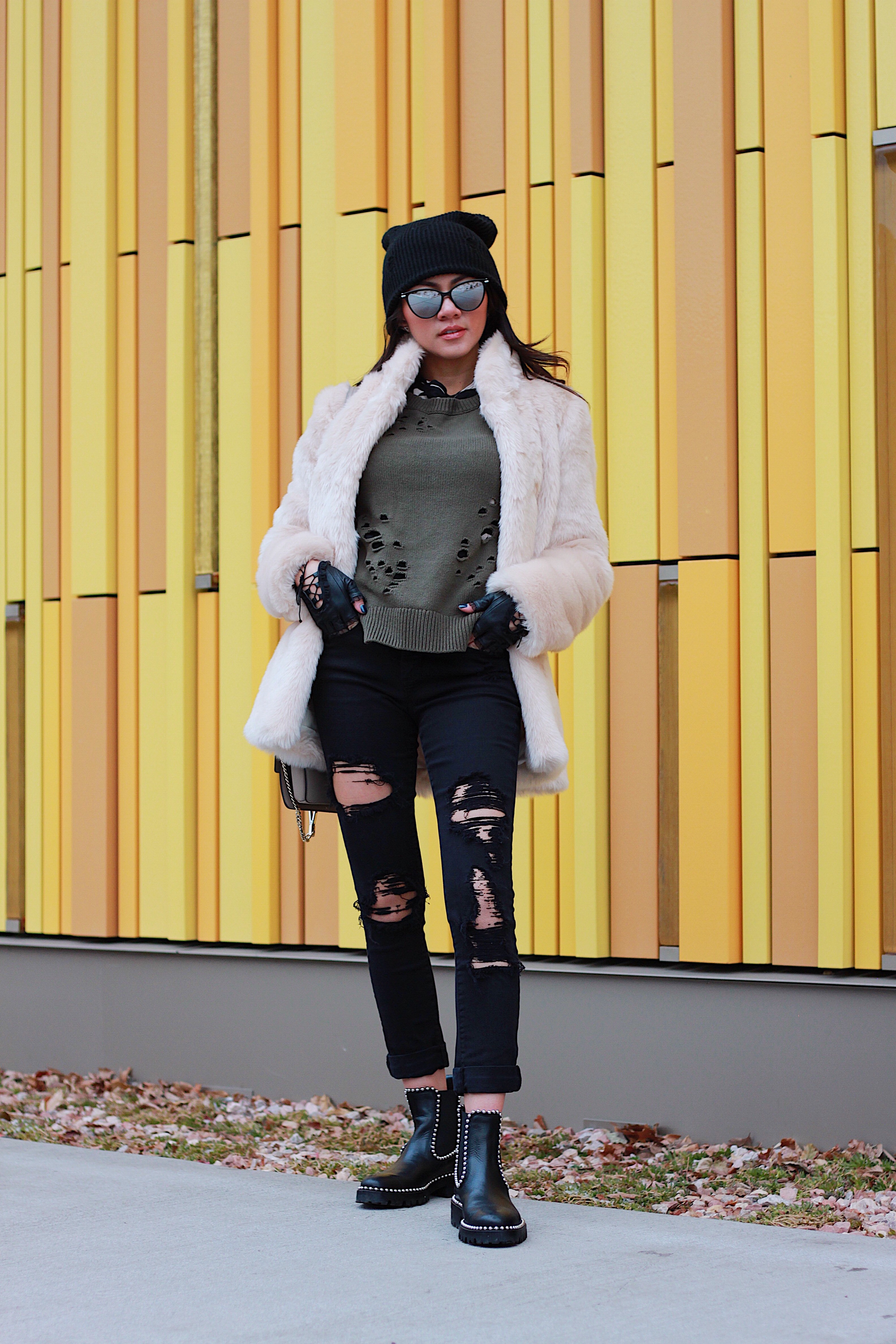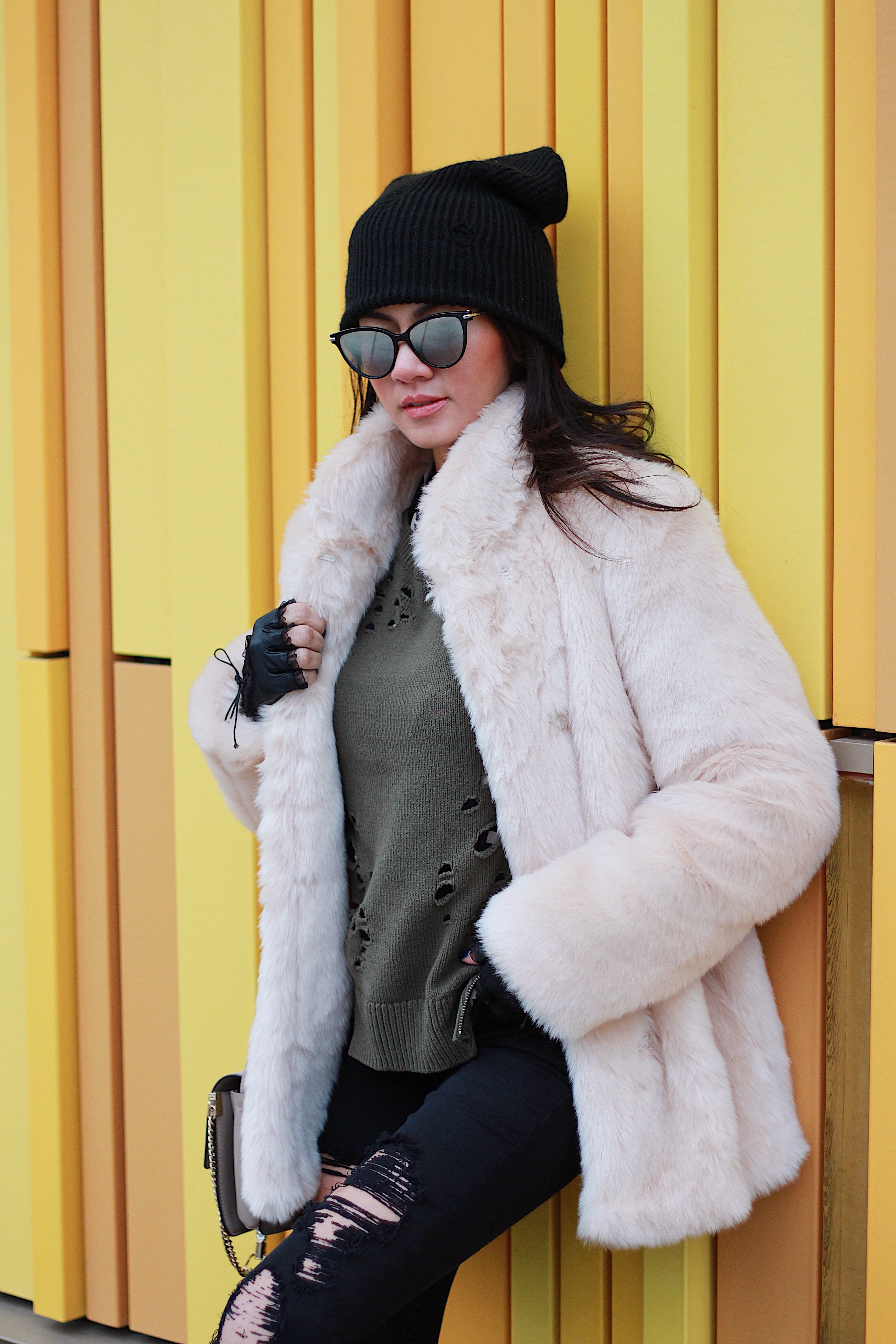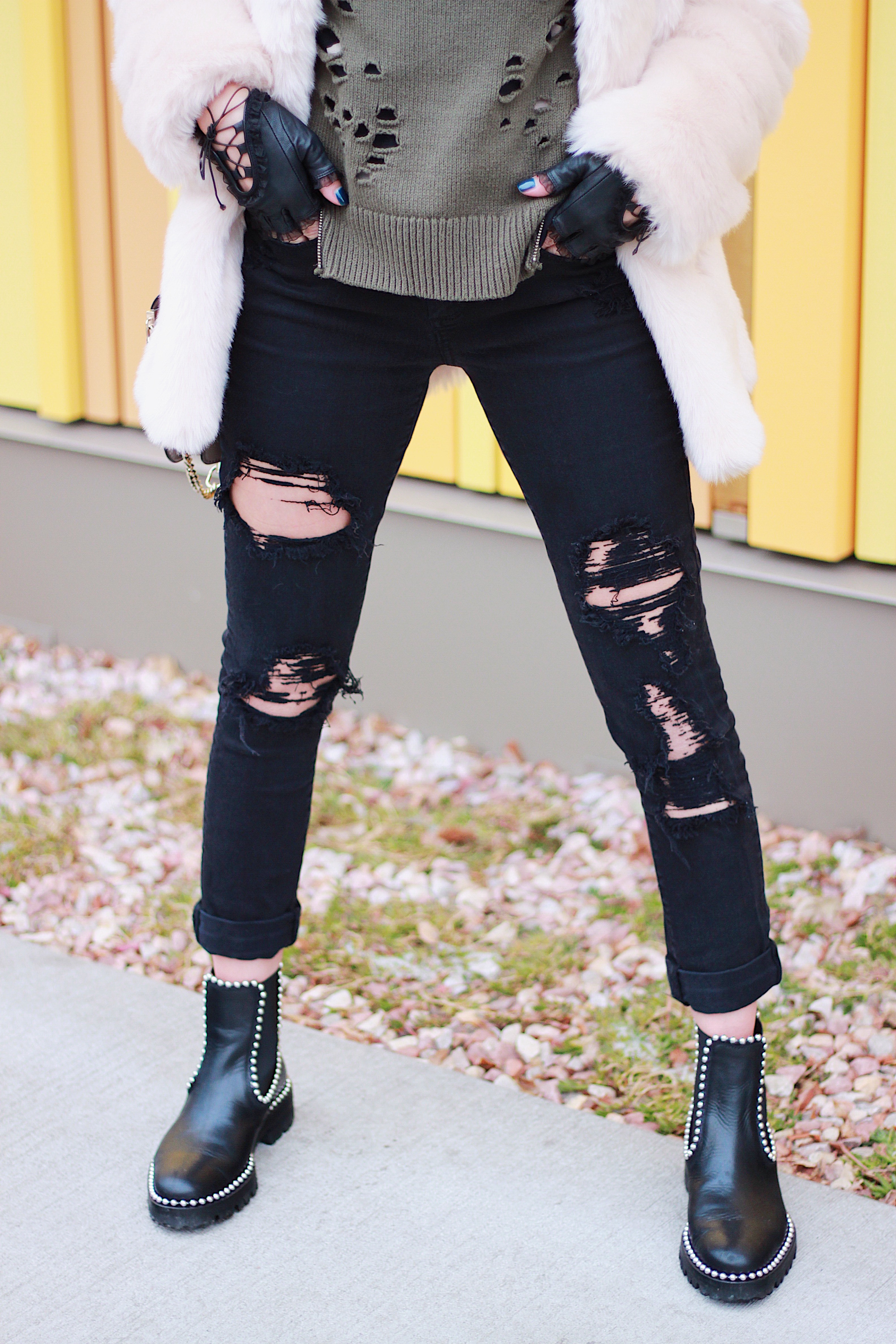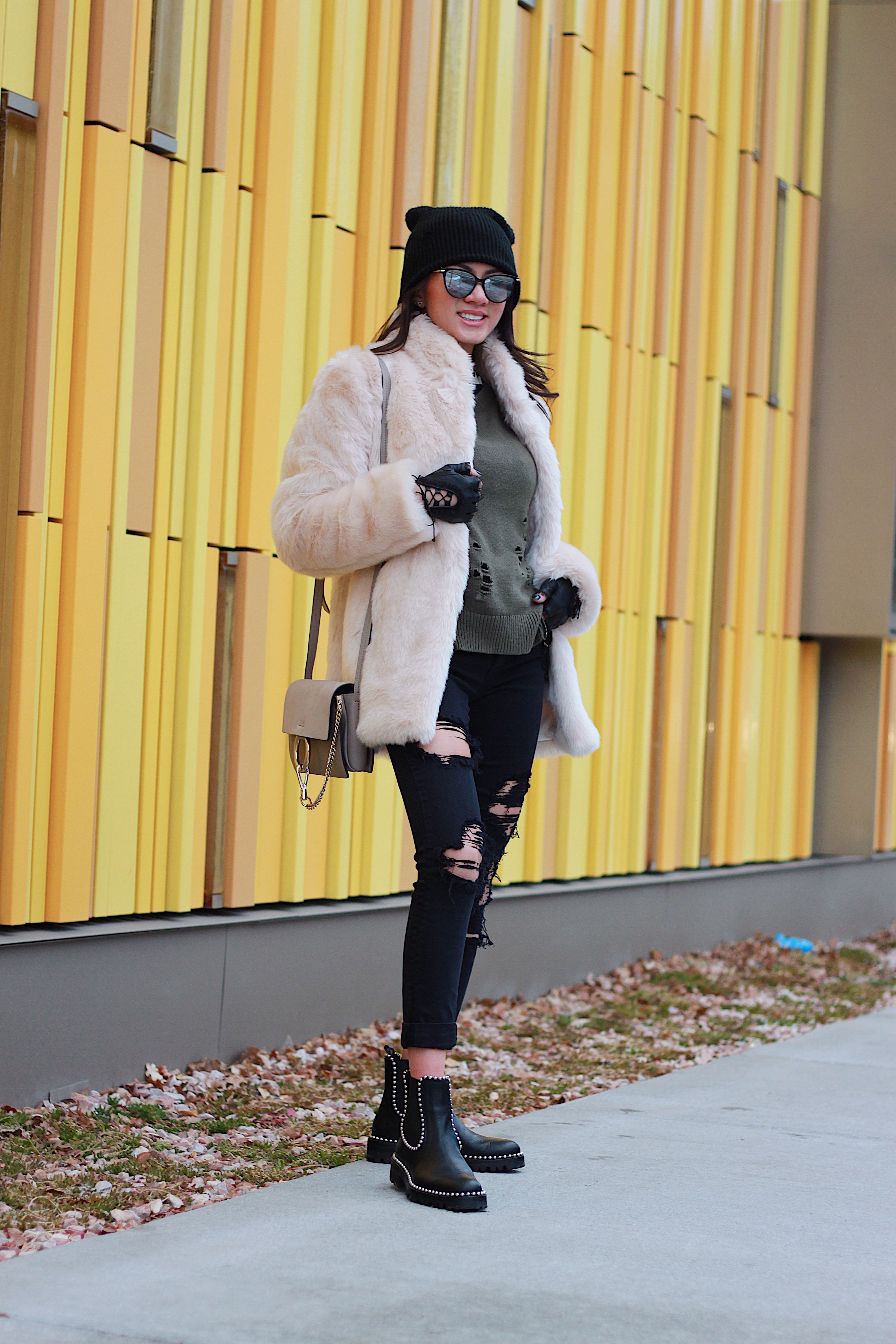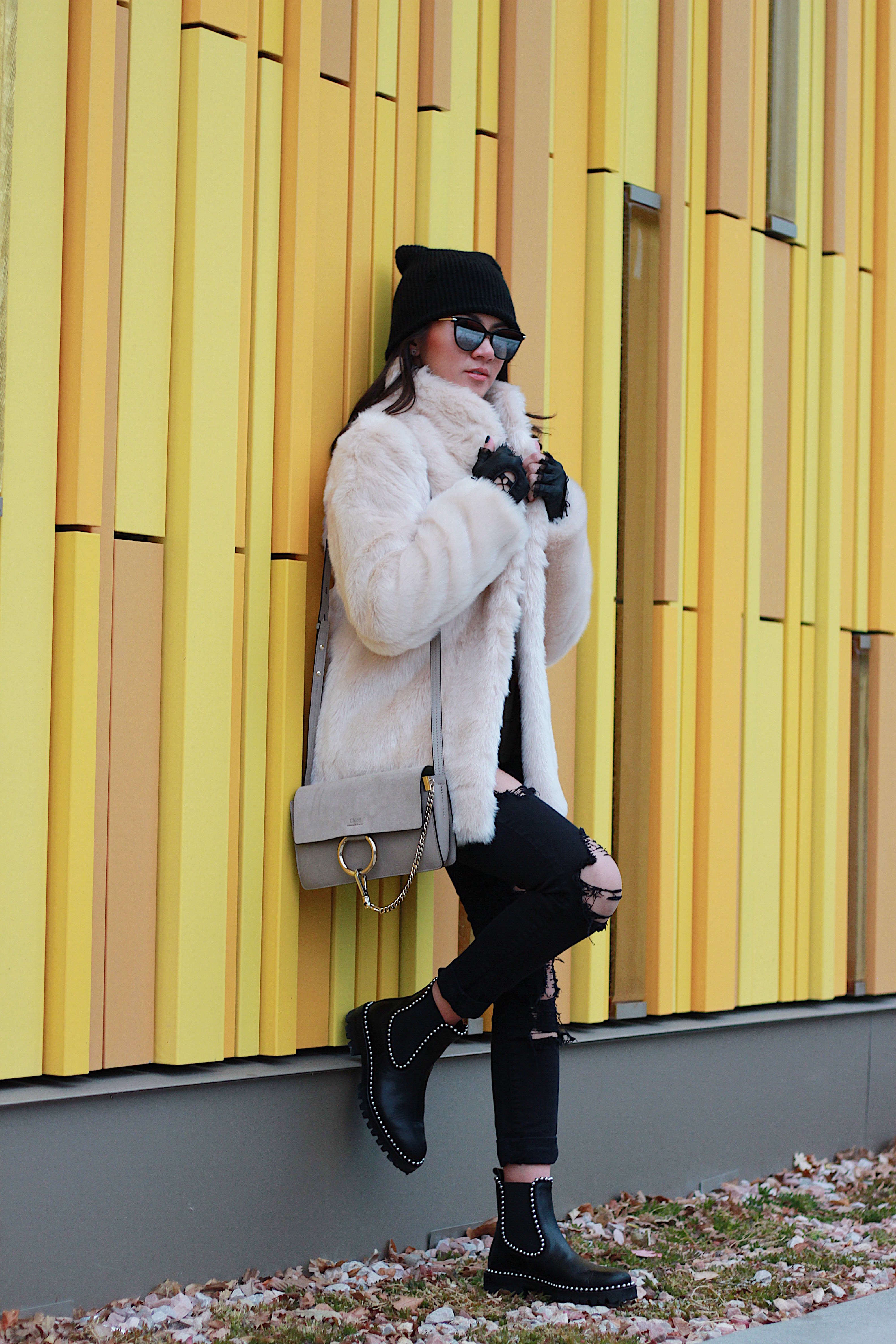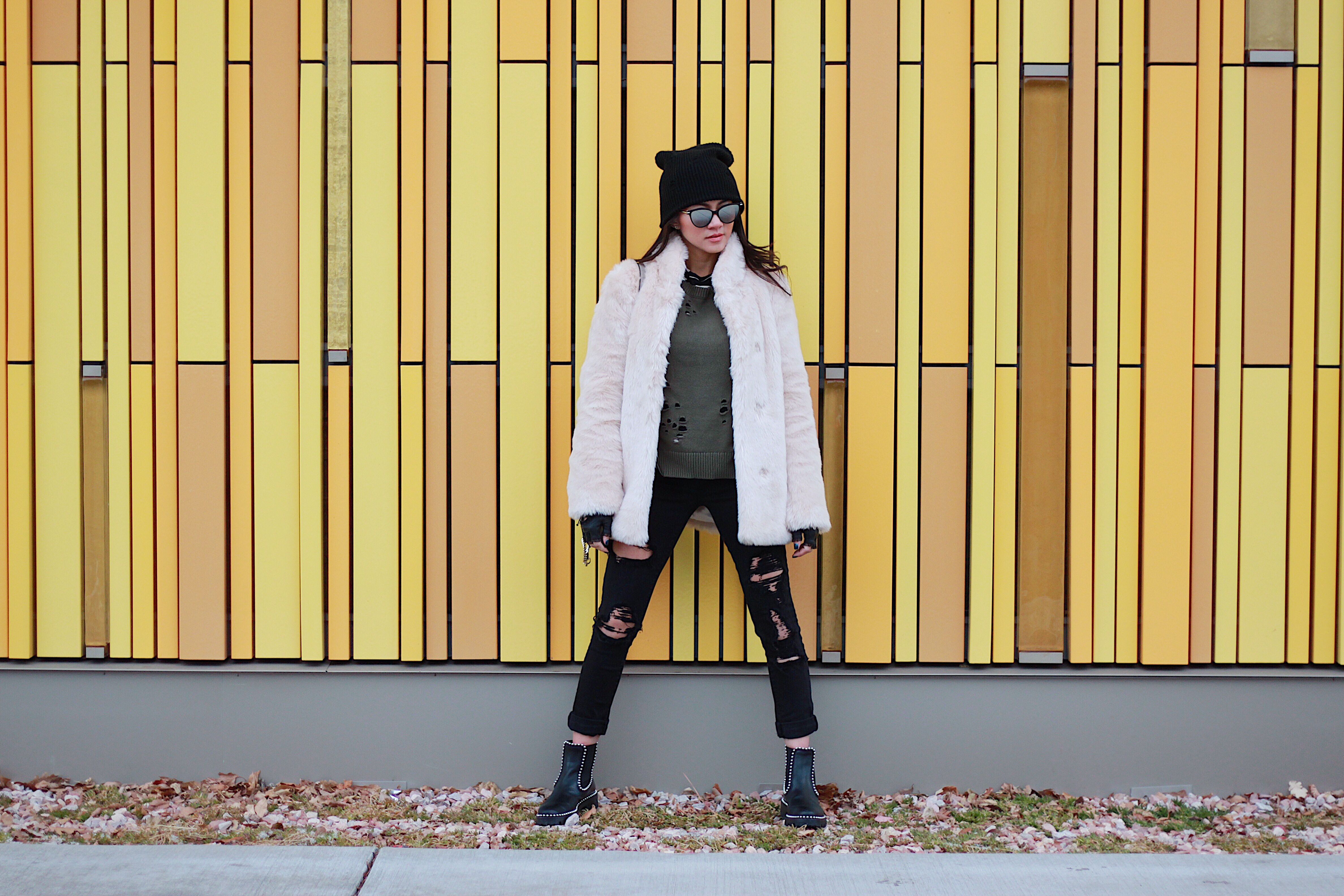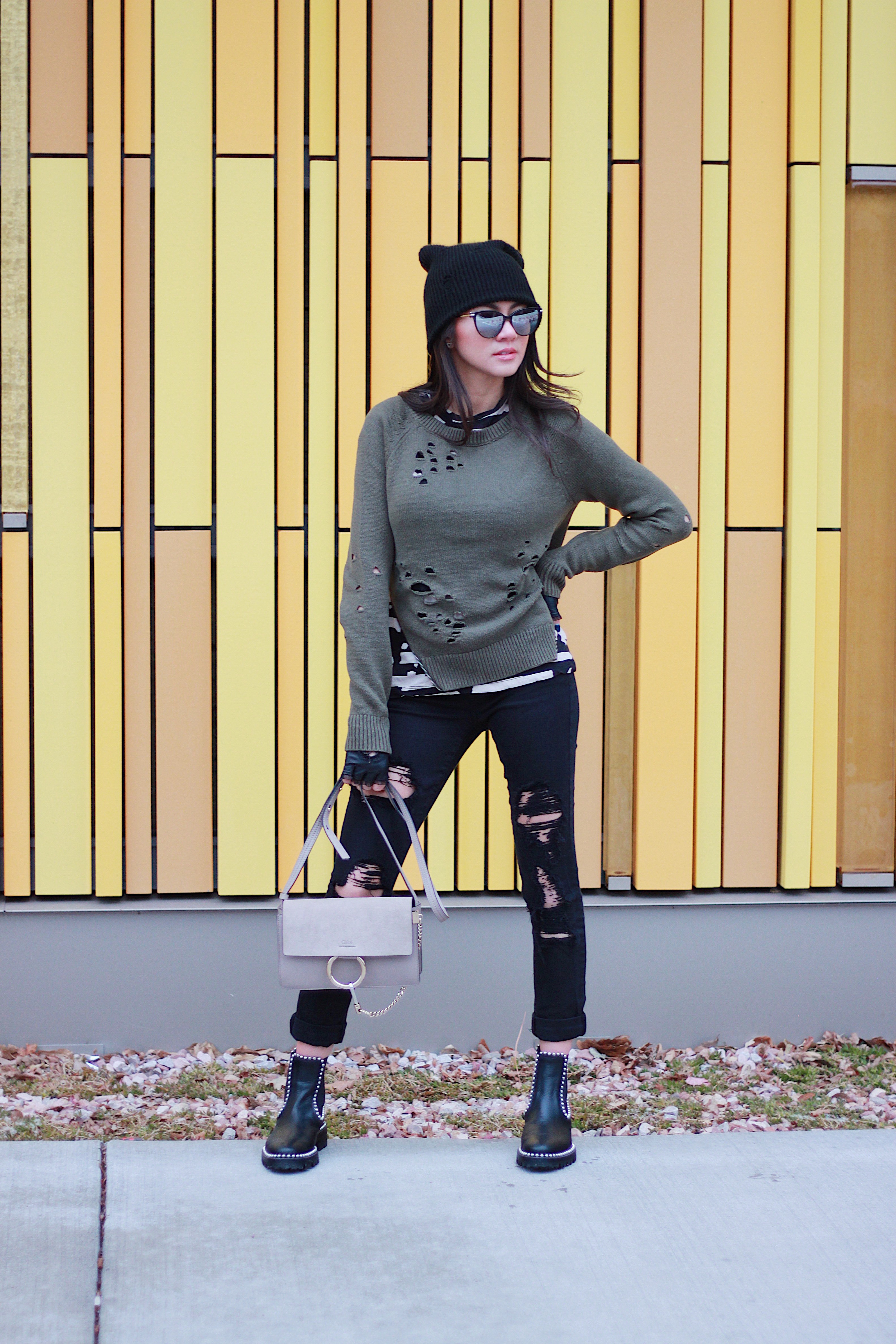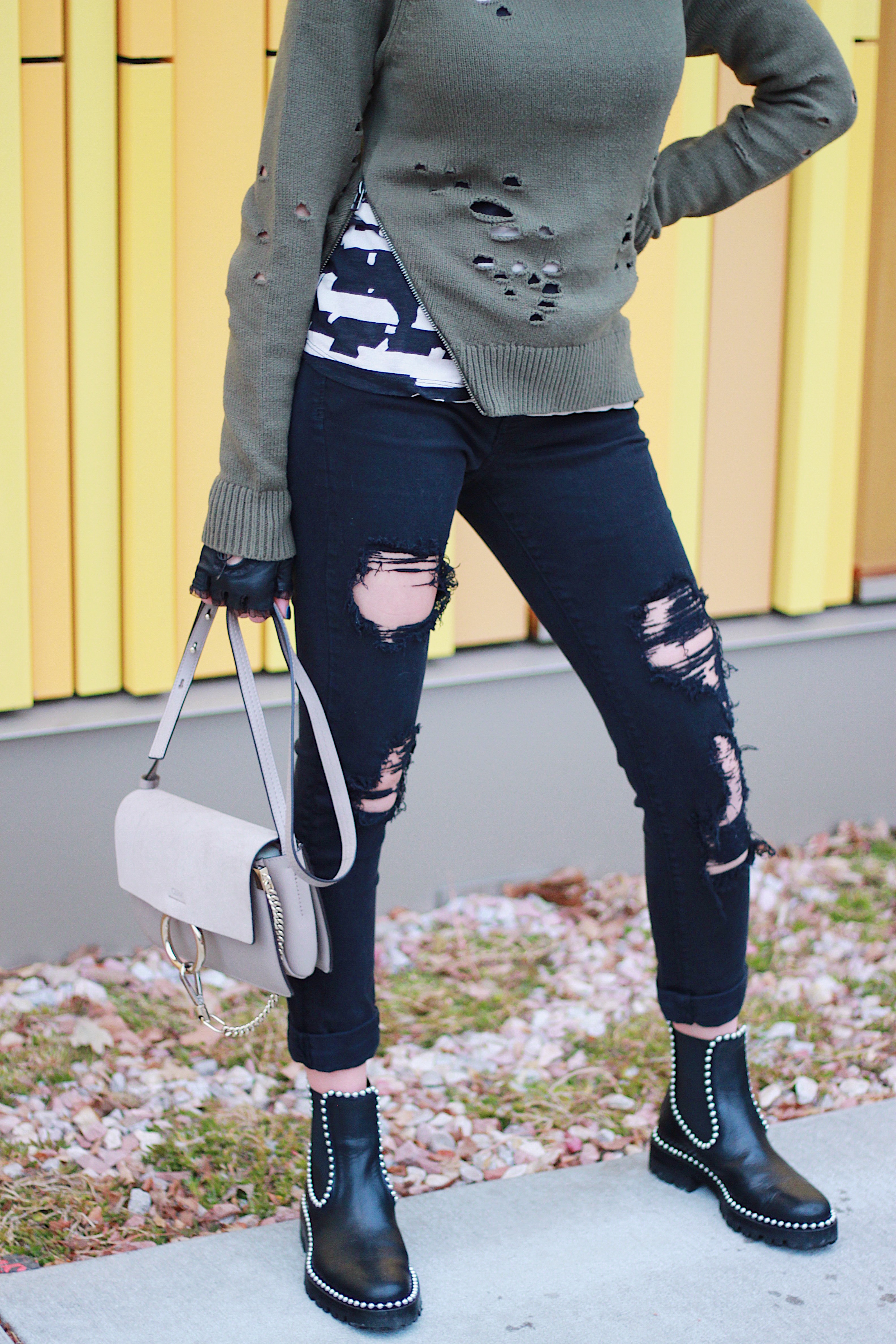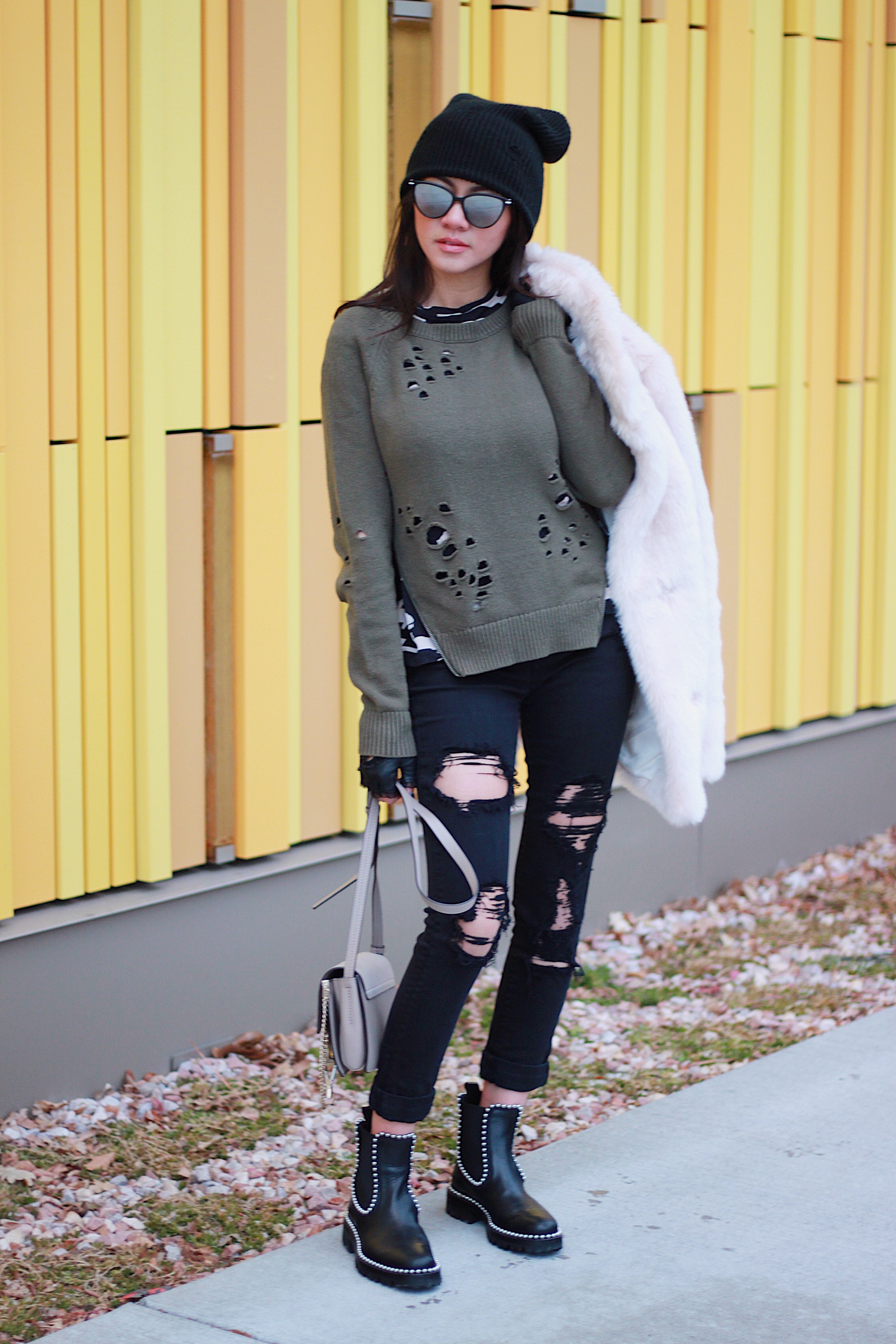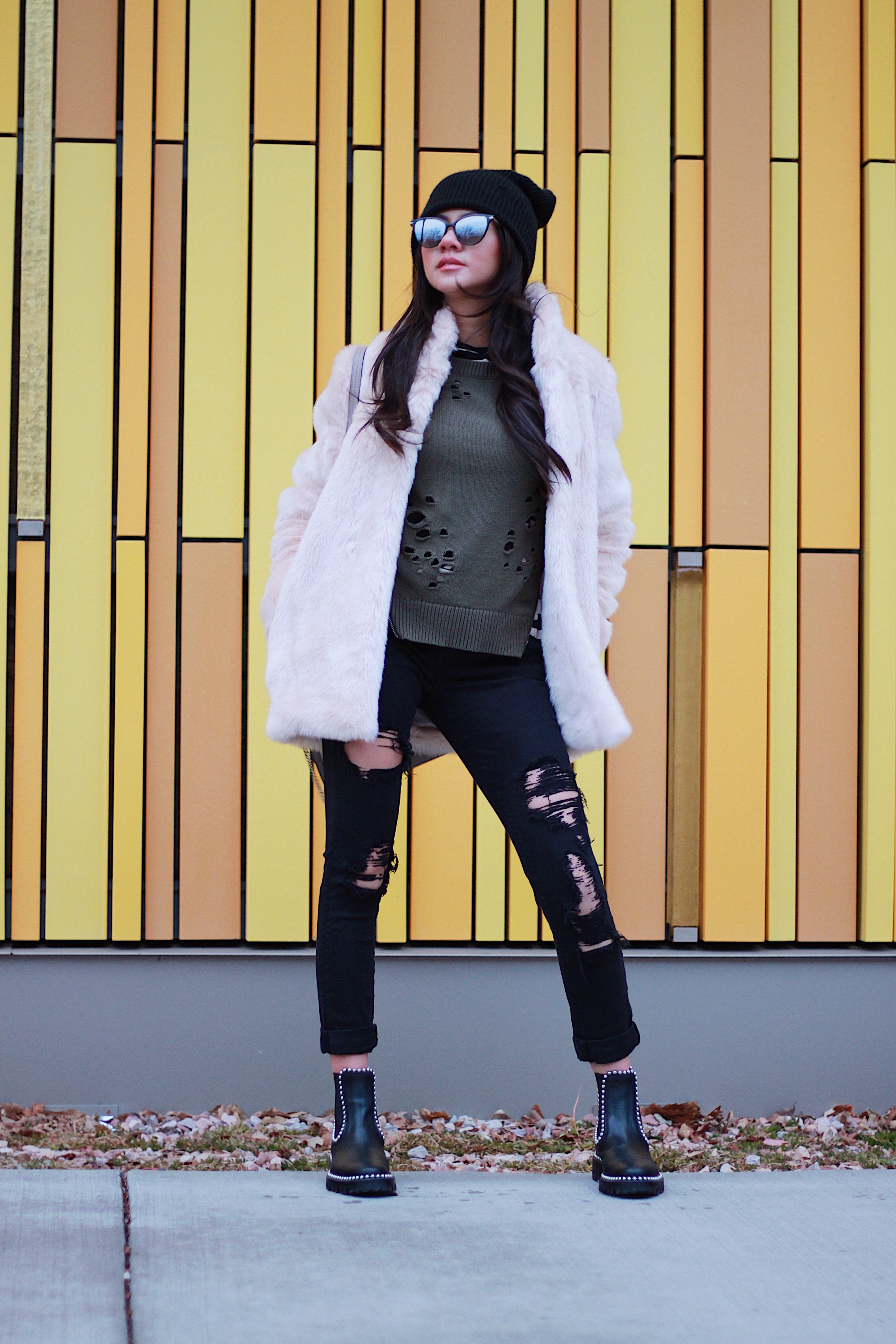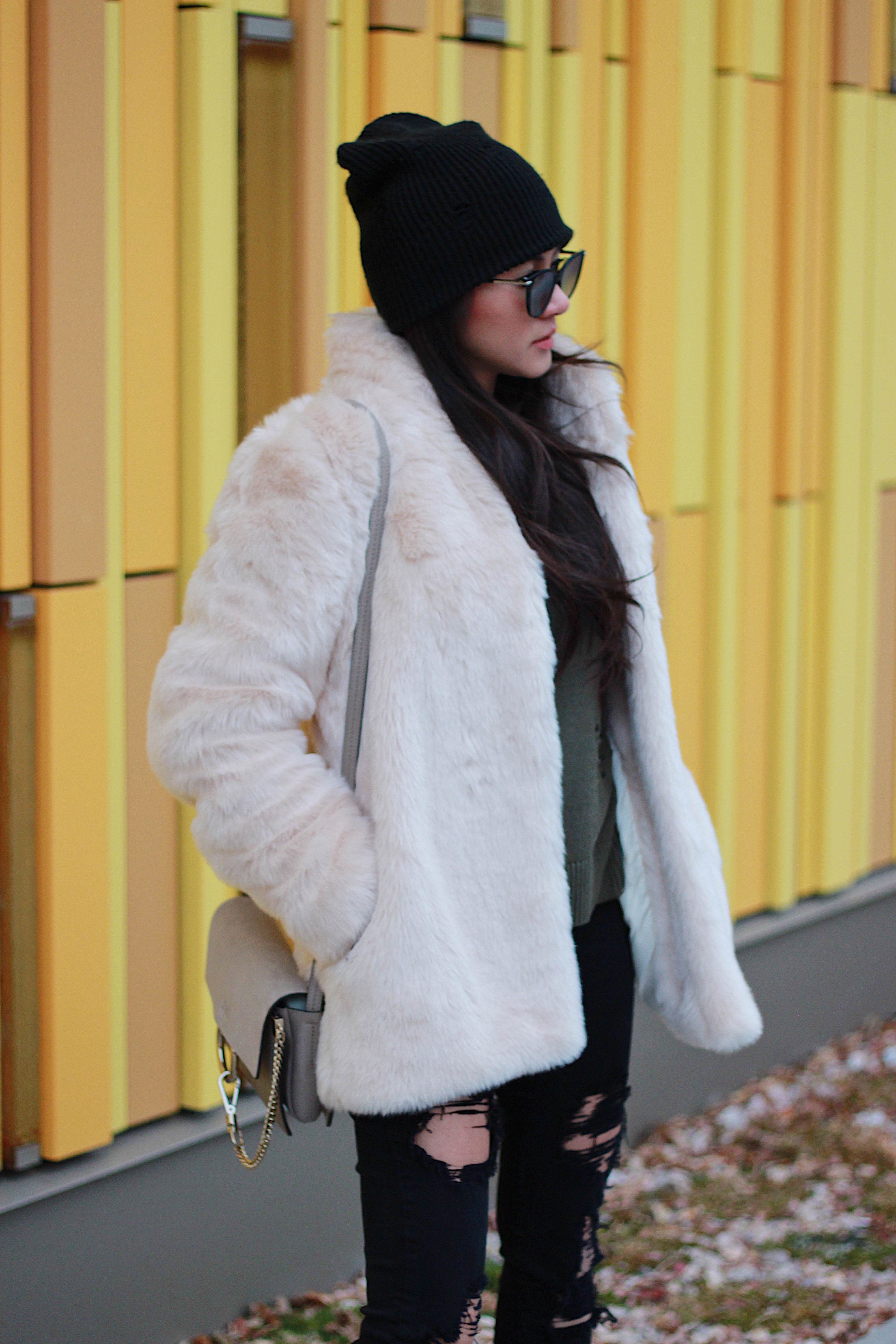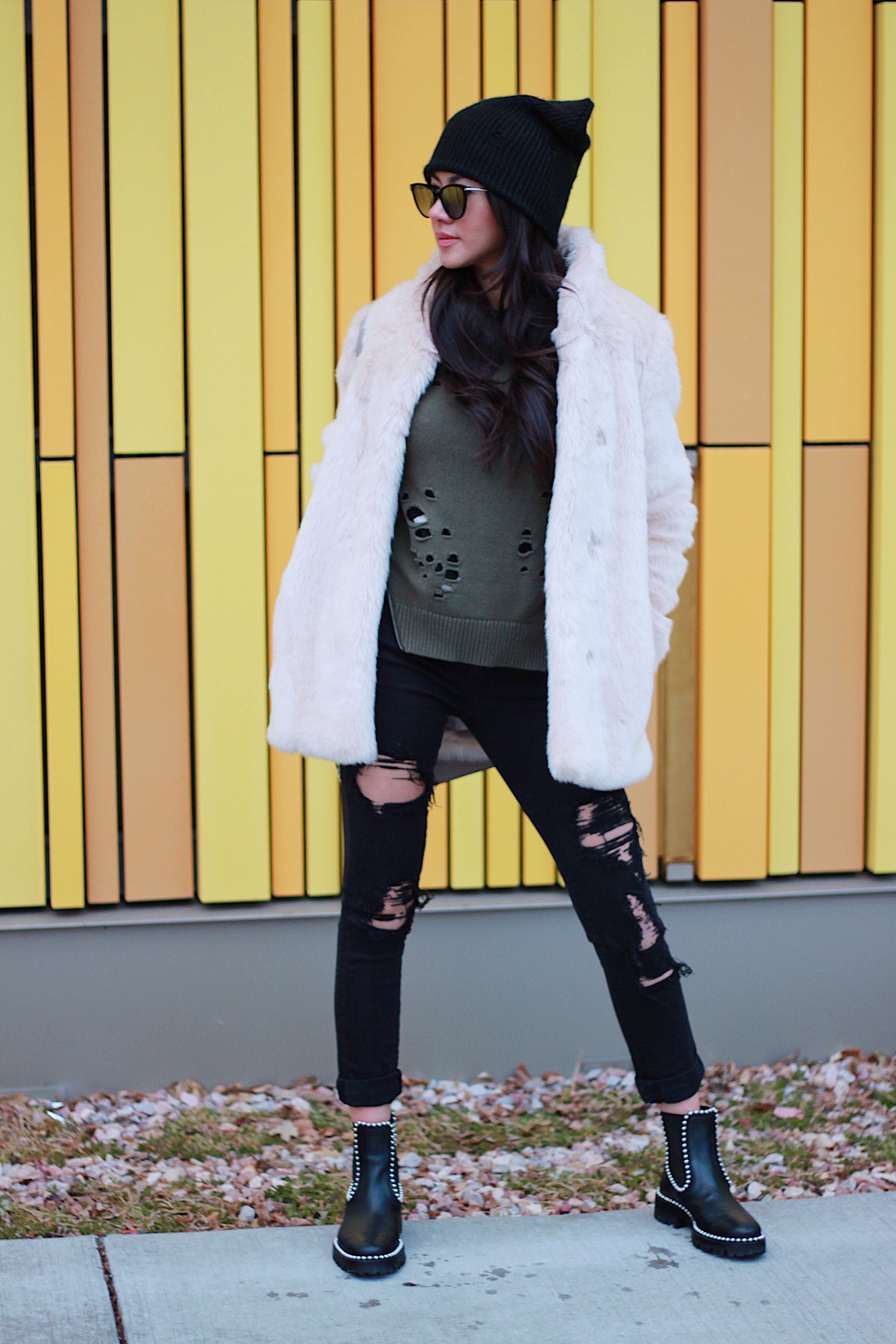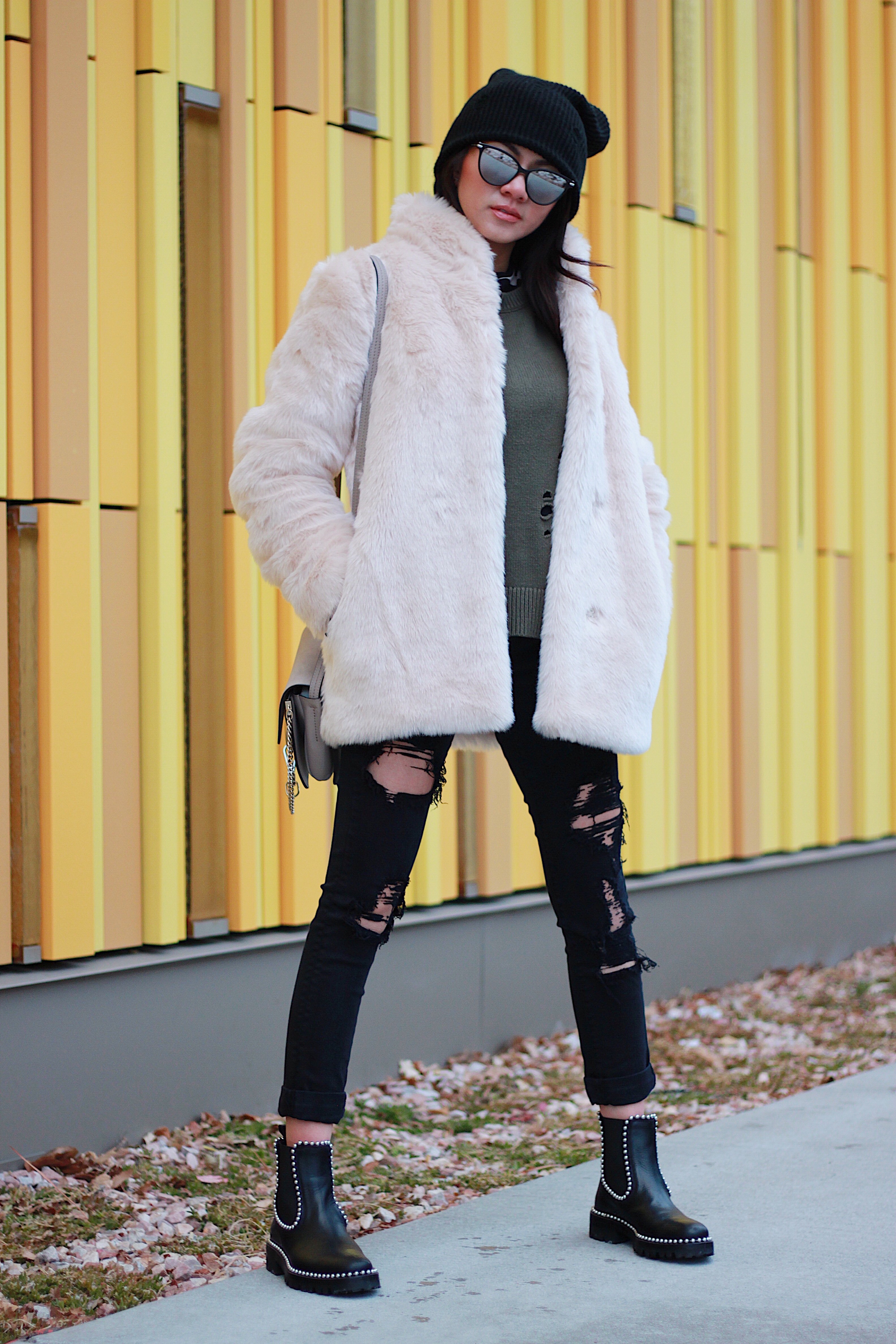 Similar Jacket 1 | Similar Jacket 2 | Similar Jacket 3 | Similar Jacket 4
Similar Sweater 1 | Similar Sweater 2 | Similar Sweater 3 | Similar Sweater 4
Proenza Schouler Top 
Jeans 
Beanie 
Similar Beanie 1 | Similar Beanie 2
Marc Jacobs Sunglasses 
Similar Gloves
Chloe Bag 
Alexander Wang Shoes 1 | Alexander Wang Shoes 2