Fishing for nothing but compliments. 😉 My favorite trend is fishnet under everything. Seriously. From the runway to the streets, fishnet is the layering piece that is completely versatile. Many of you may look at this trend and think, "I definitely cannot wear that" but let me tell you my dear, yes you can!
The vibe is punk, grunge and fashion forward. Think Madonna! It definitely is more interesting than opaque tights and adds edge to any ensemble; the variations are endless. To ease into it, you can start with ankle fishnet socks but I love it when you let the fishnet pop out of jeans. In my case, the more distressed the better. You can also pair it with a t-shirt, bodysuits, slip dresses, oversized sweaters, cropped jeans/trousers, floral dresses, leather skirts, slit skirts, shorts, fur coats, crops tops with the waistband showing and combat boots. You will definitely turn heads and get all the likes every damn time. The best part is you can usually purchase a pair for under $15! It's all about unexpected pairings. Seductive femininity at its best. Will you try it? I want to see!
As always, thanks for stopping by! Have a fantastic weekend!
xx, Lizz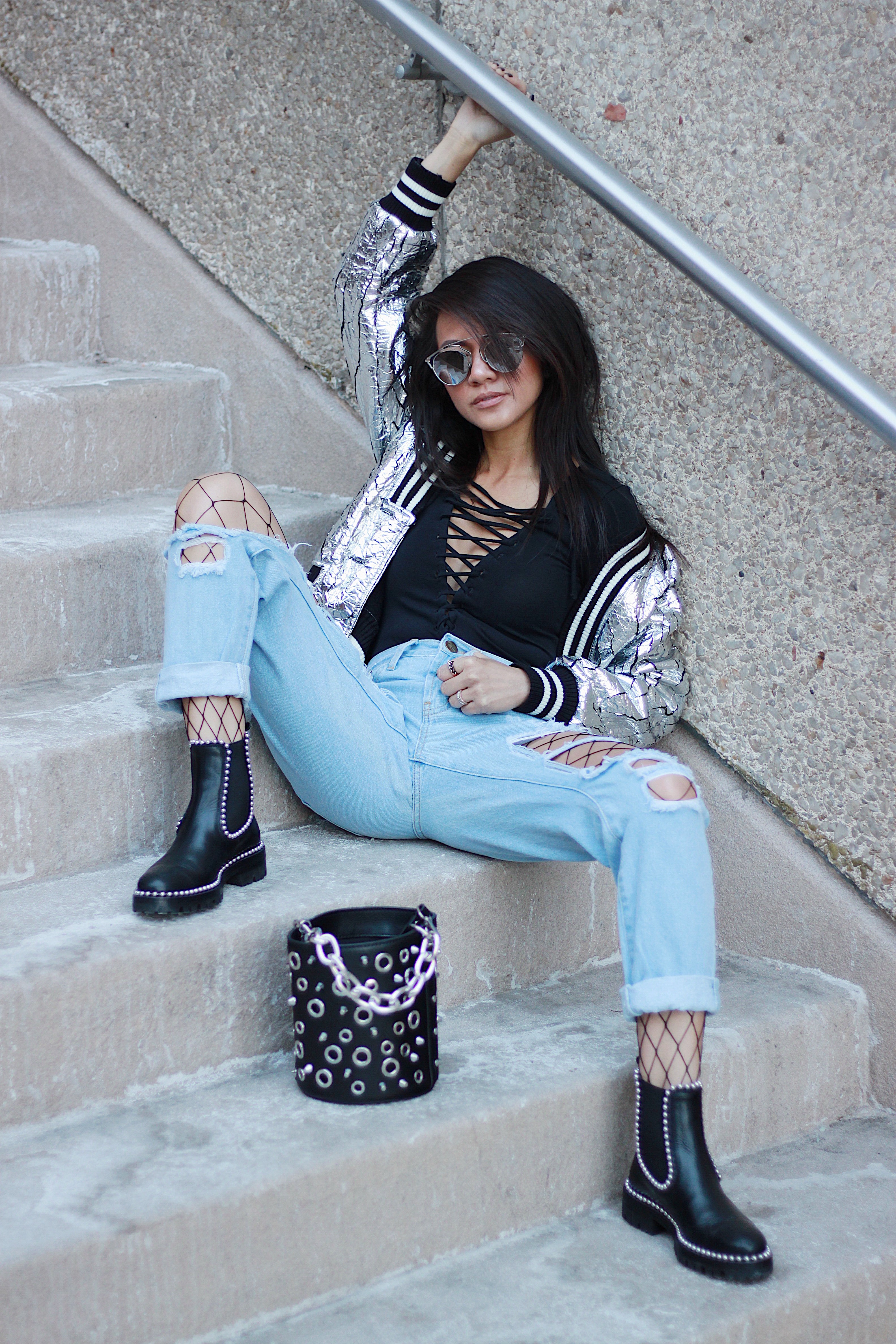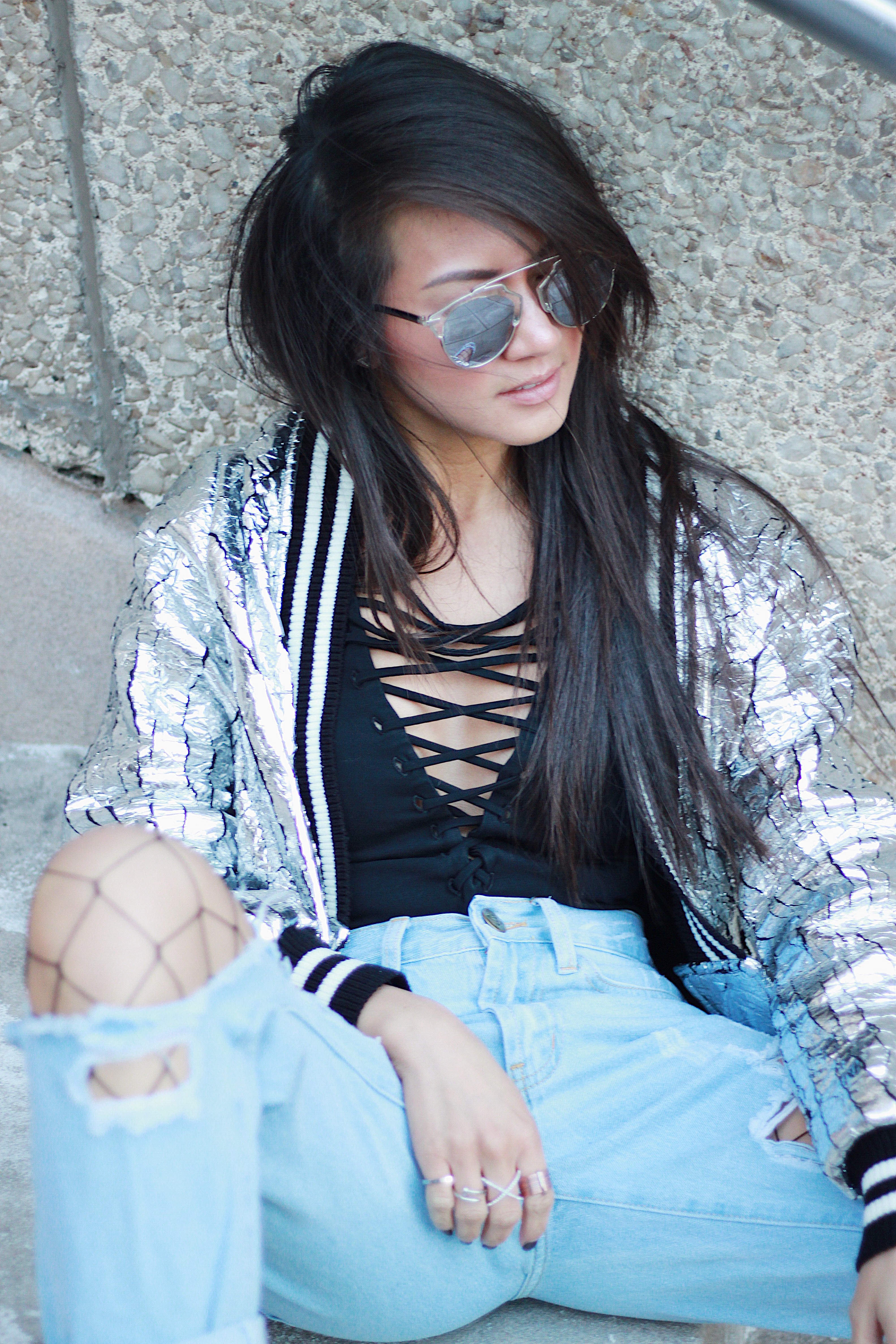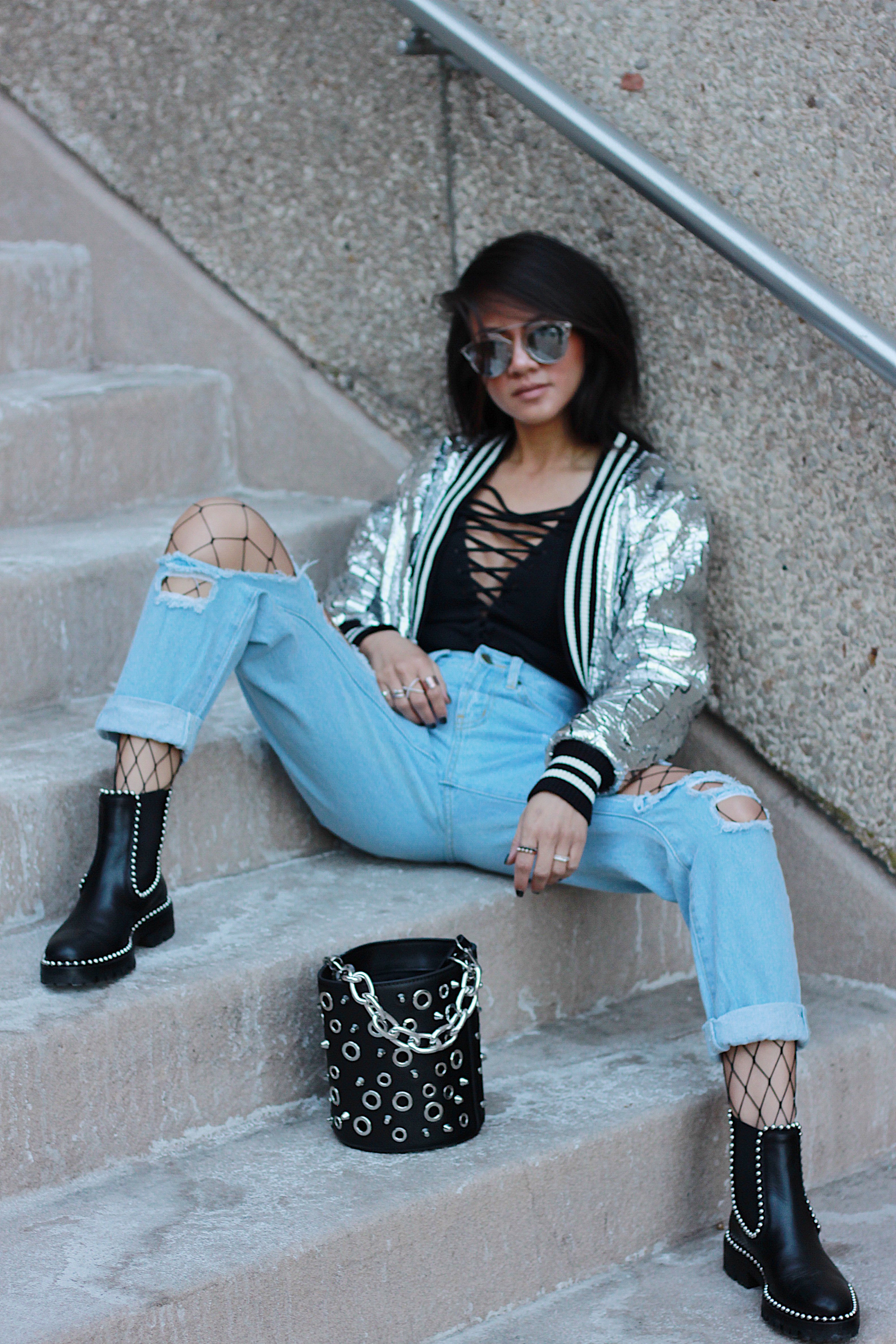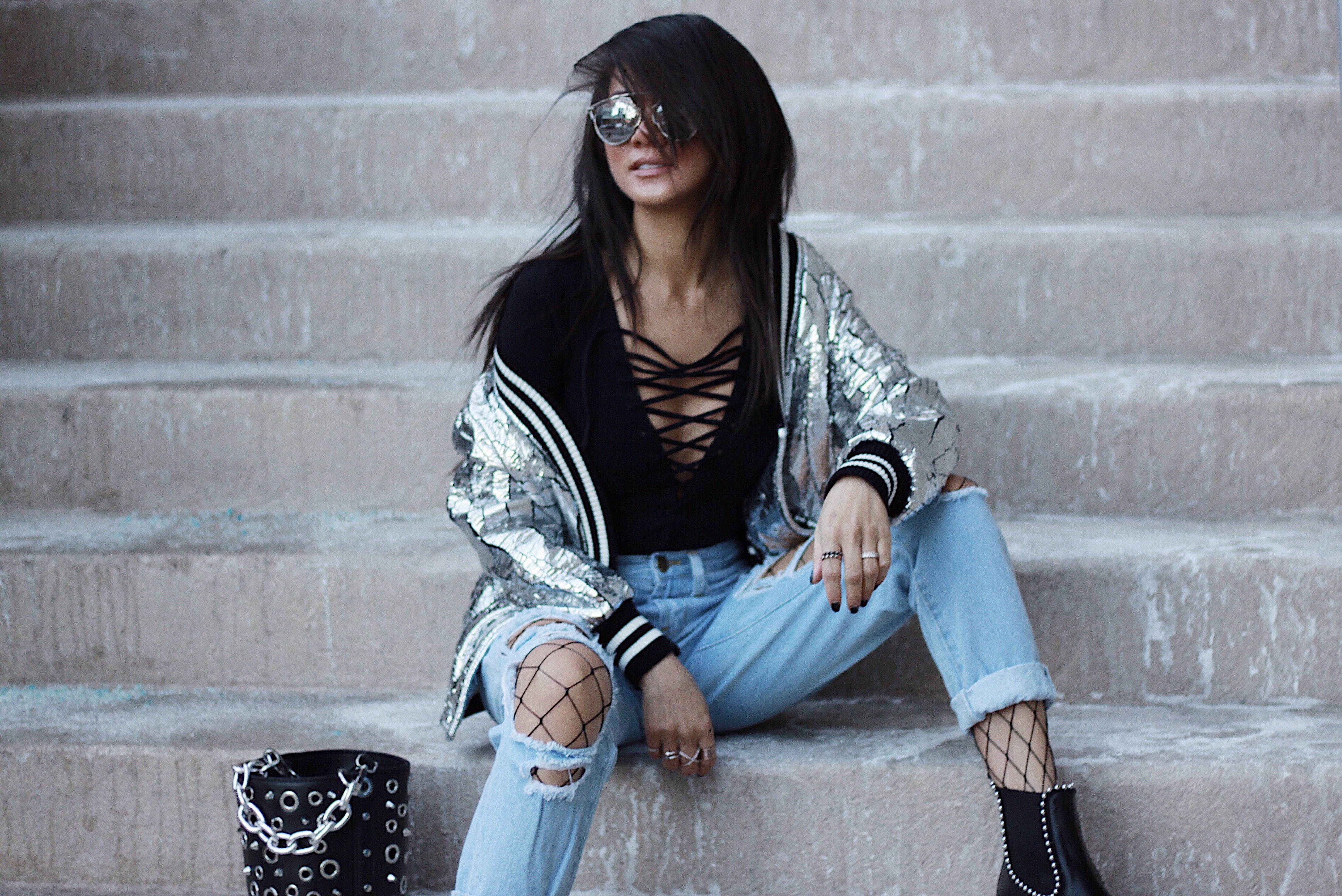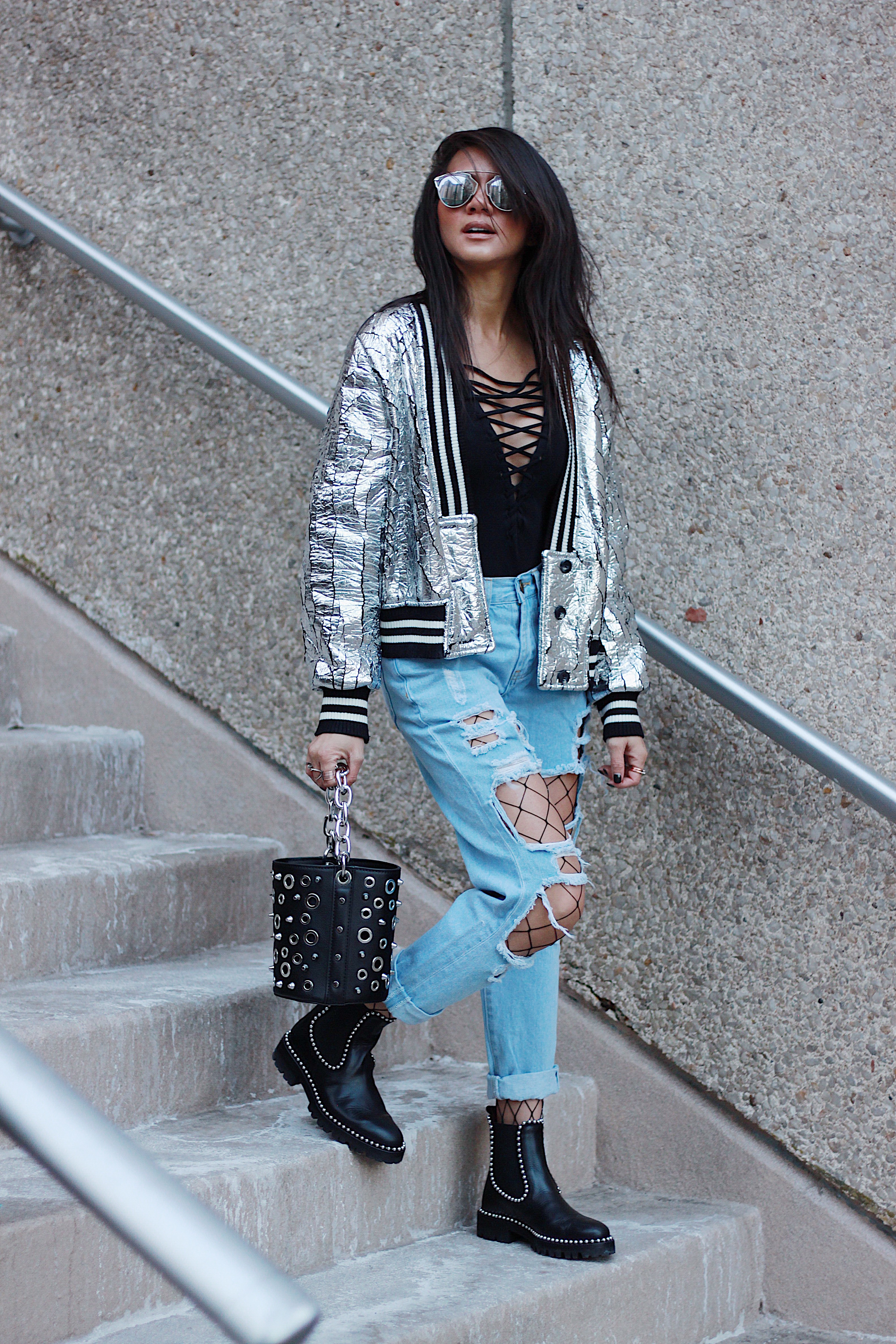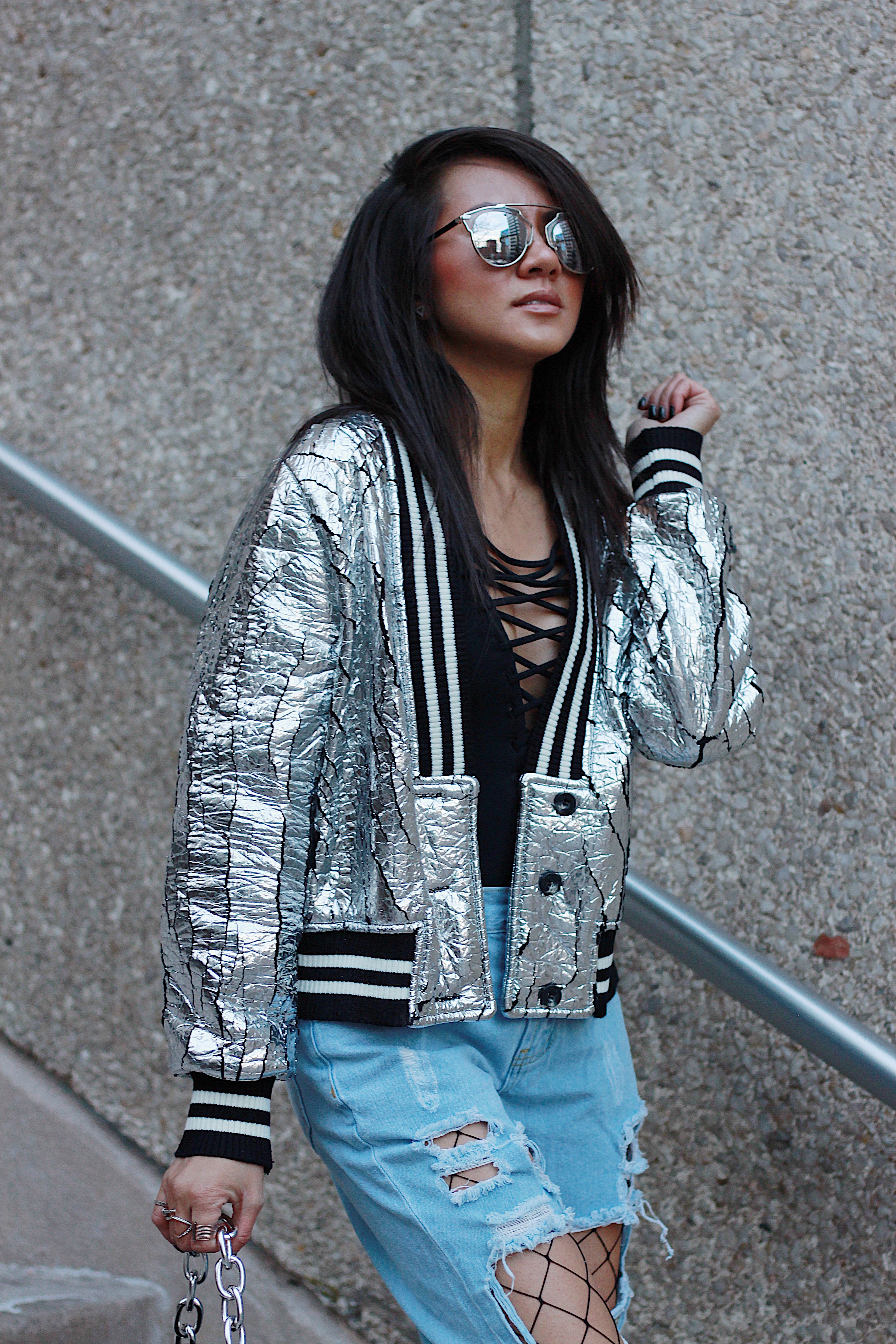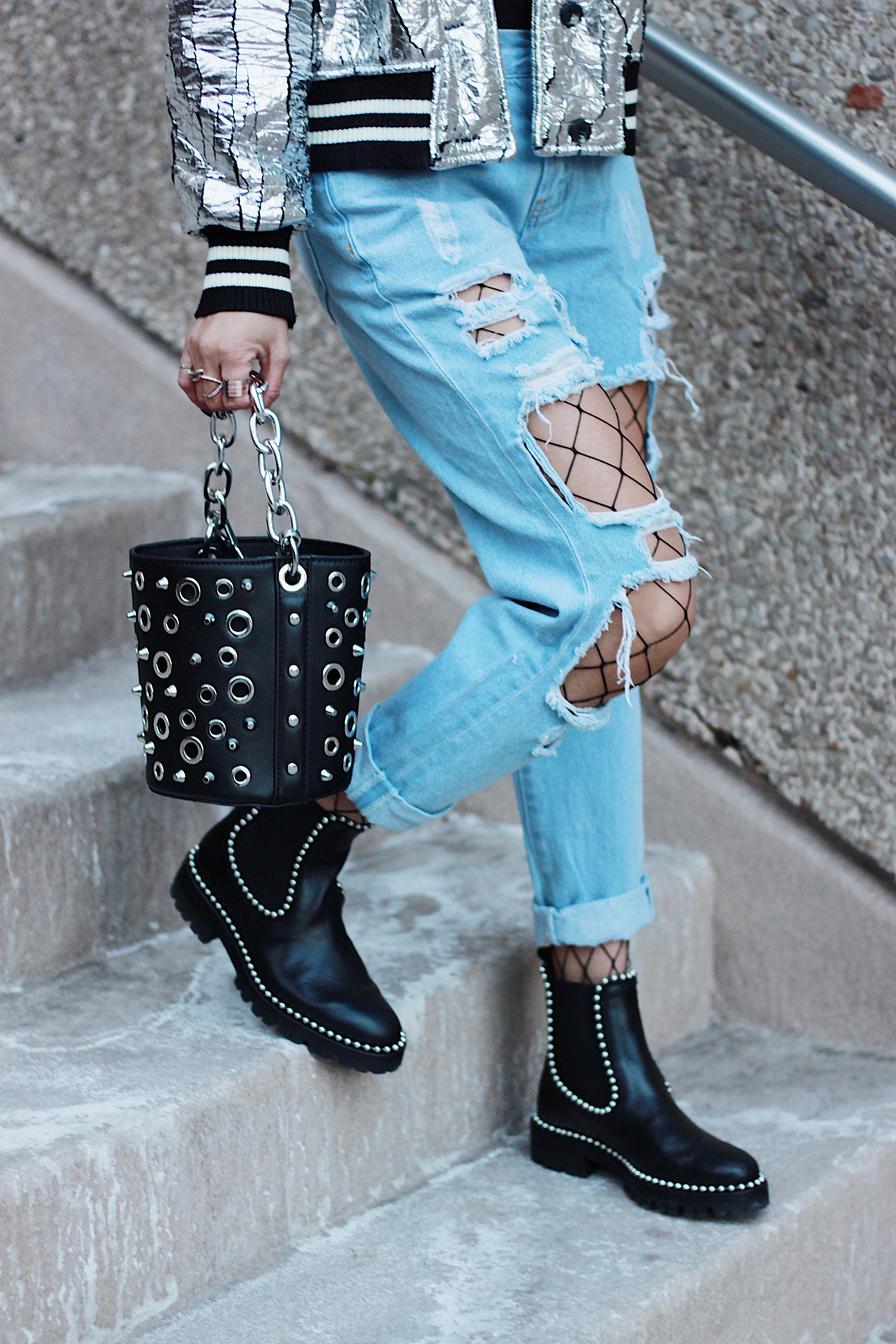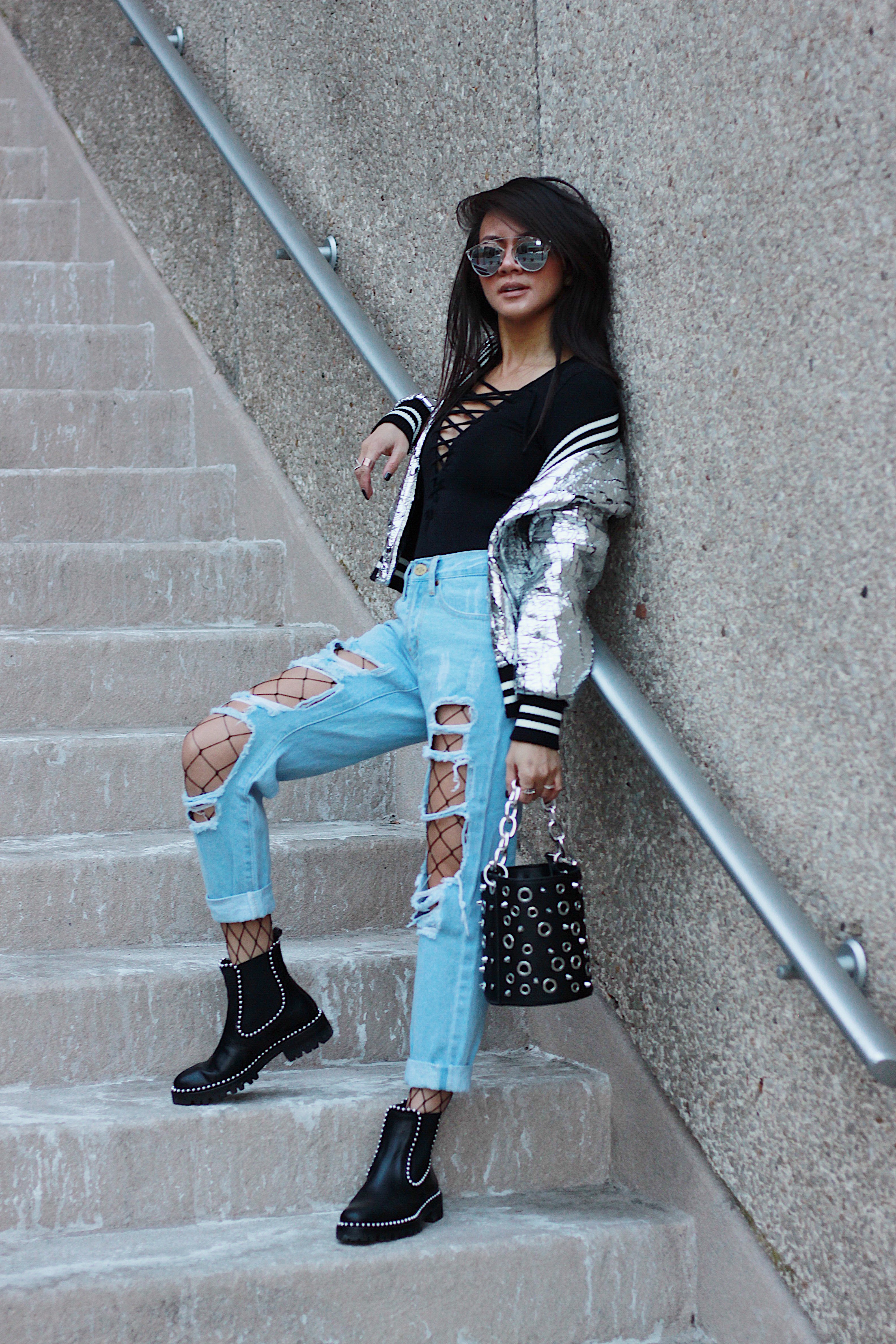 Fishnet 1 | Fishnet 2 | Fishnet 3
Similar Top
Similar Jeans 1 | Similar Jeans 2 | Similar Jeans 3 | Similar Jeans 4
Similar Jacket 1 | Similar Jacket 2 | Similar Jacket 3 | Similar Jacket 4
Dior Sunglasses
Alexander Wang Shoes