Bring the romance and wear something to remember. No matter who you're celebrating with, fancy date or chill at home – romantic looks for a magical evening is a must. Whether it's Valentine, Galentine or Palentine's Day, you are worth all the heart eyes.
I'm not a huge fan of Valentine's day so I made it a tradition to host a PALentine's dinner for my closest pals where we share goals and intentions for the upcoming year. Safe to say I accomplished all my goals last year except learning how to speak French. Any hot Frenchies want to teach ton amour French?
Lingerie isn't just for the bedroom either. I paired my lace bodysuit with a pair of peplum pants and a blush faux fur jacket for some vday vibes. You can view a previous post on how I styled lingerie for a night out here.
Thank you for viewing. Having a lovely day dolls!
xx, Lizz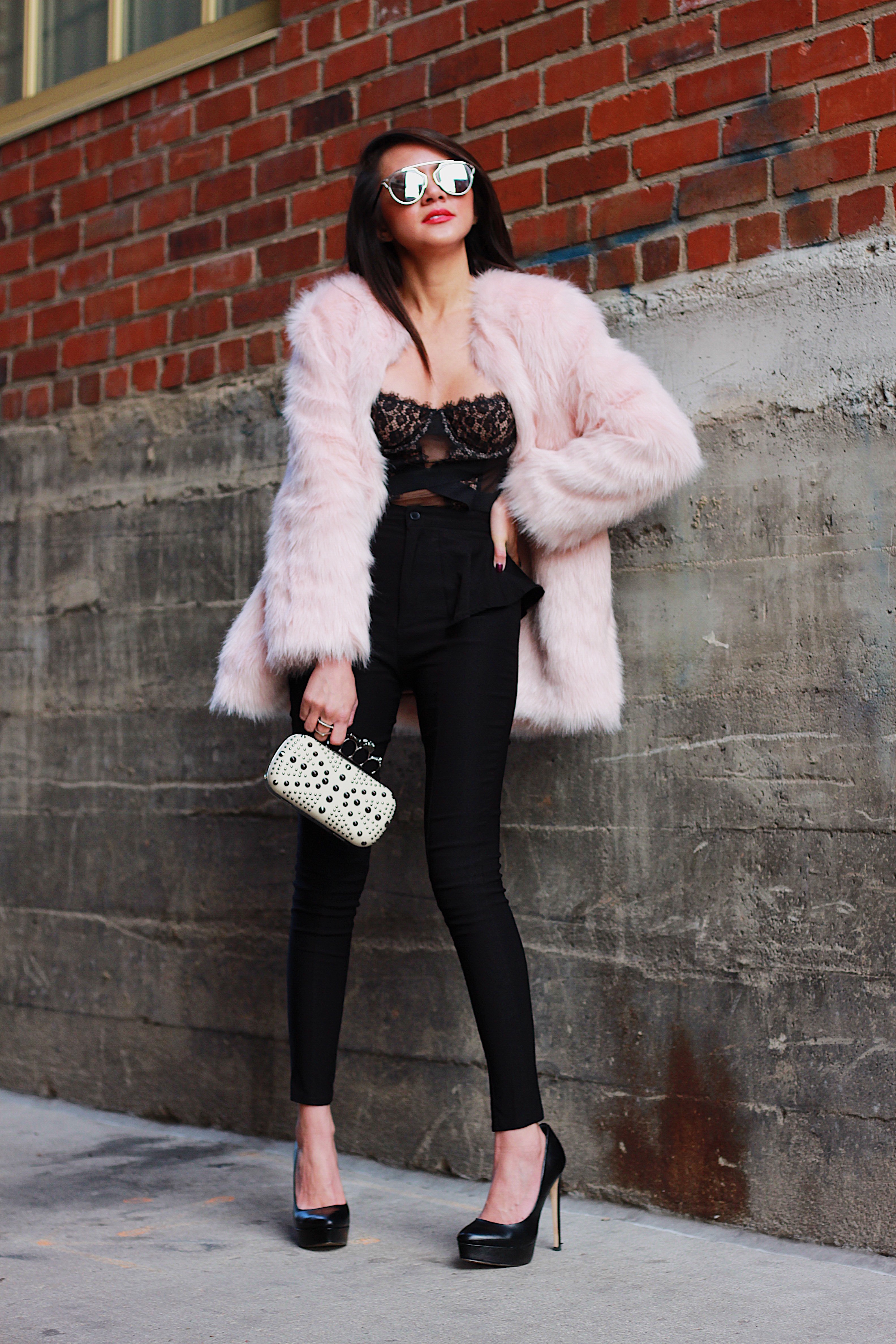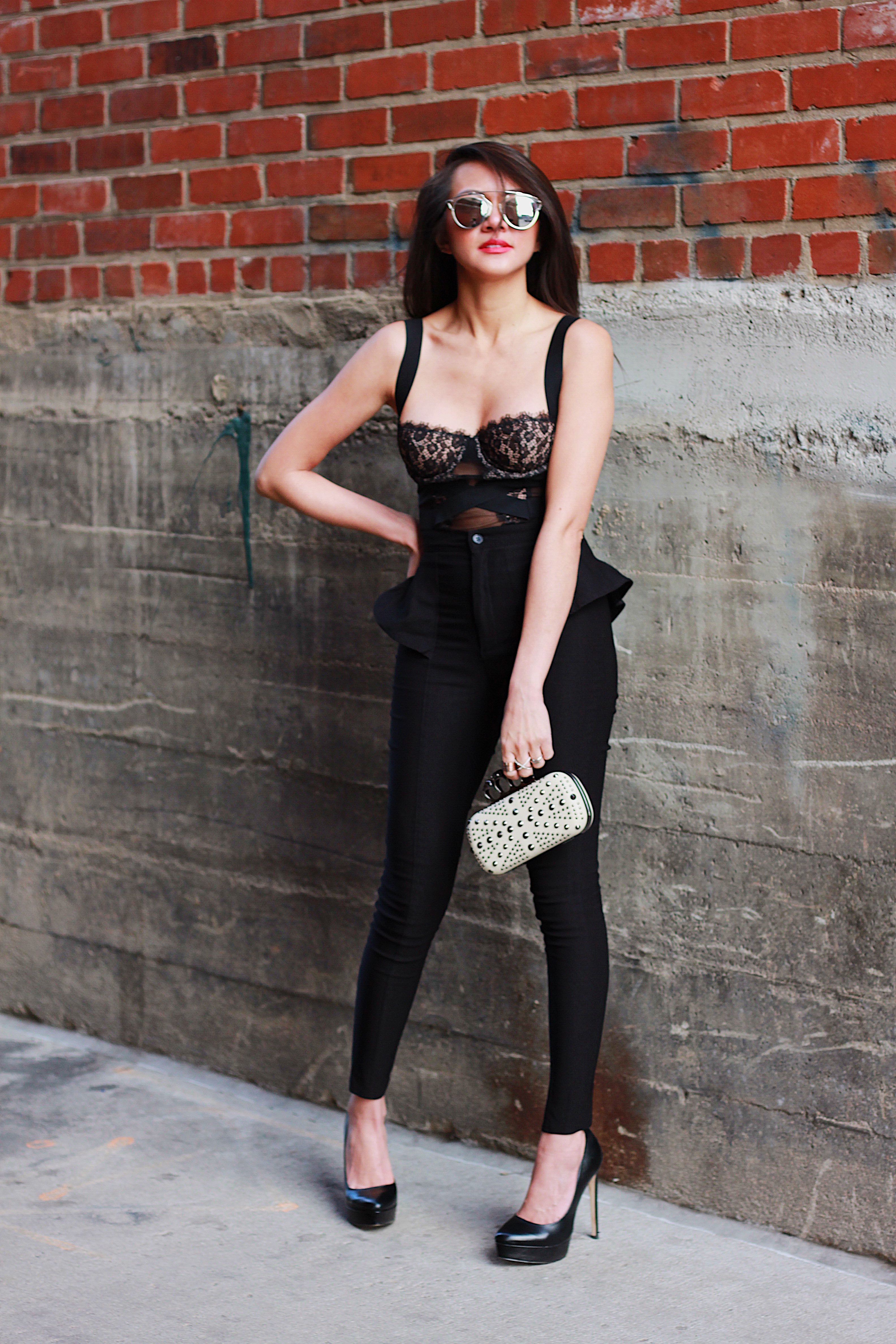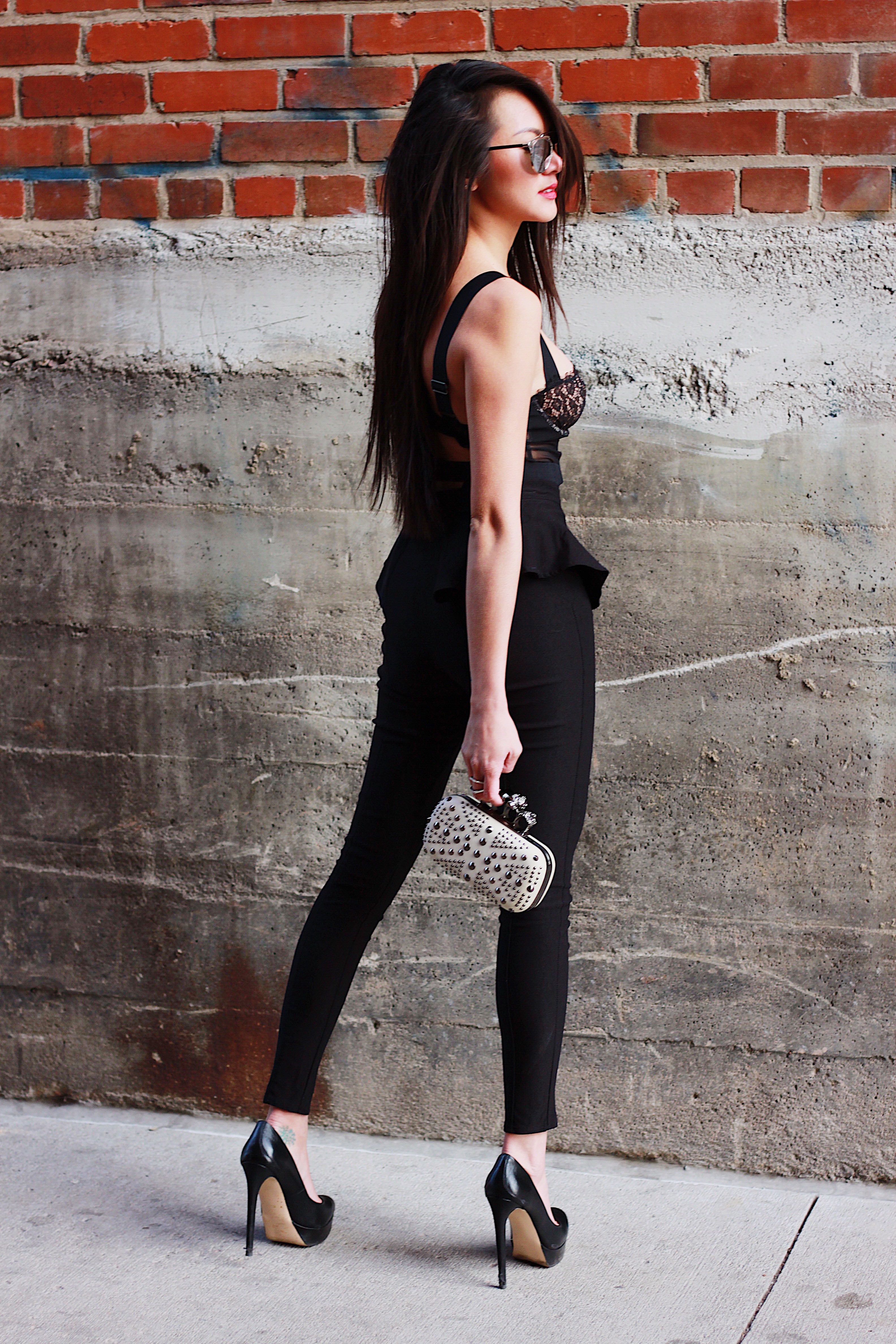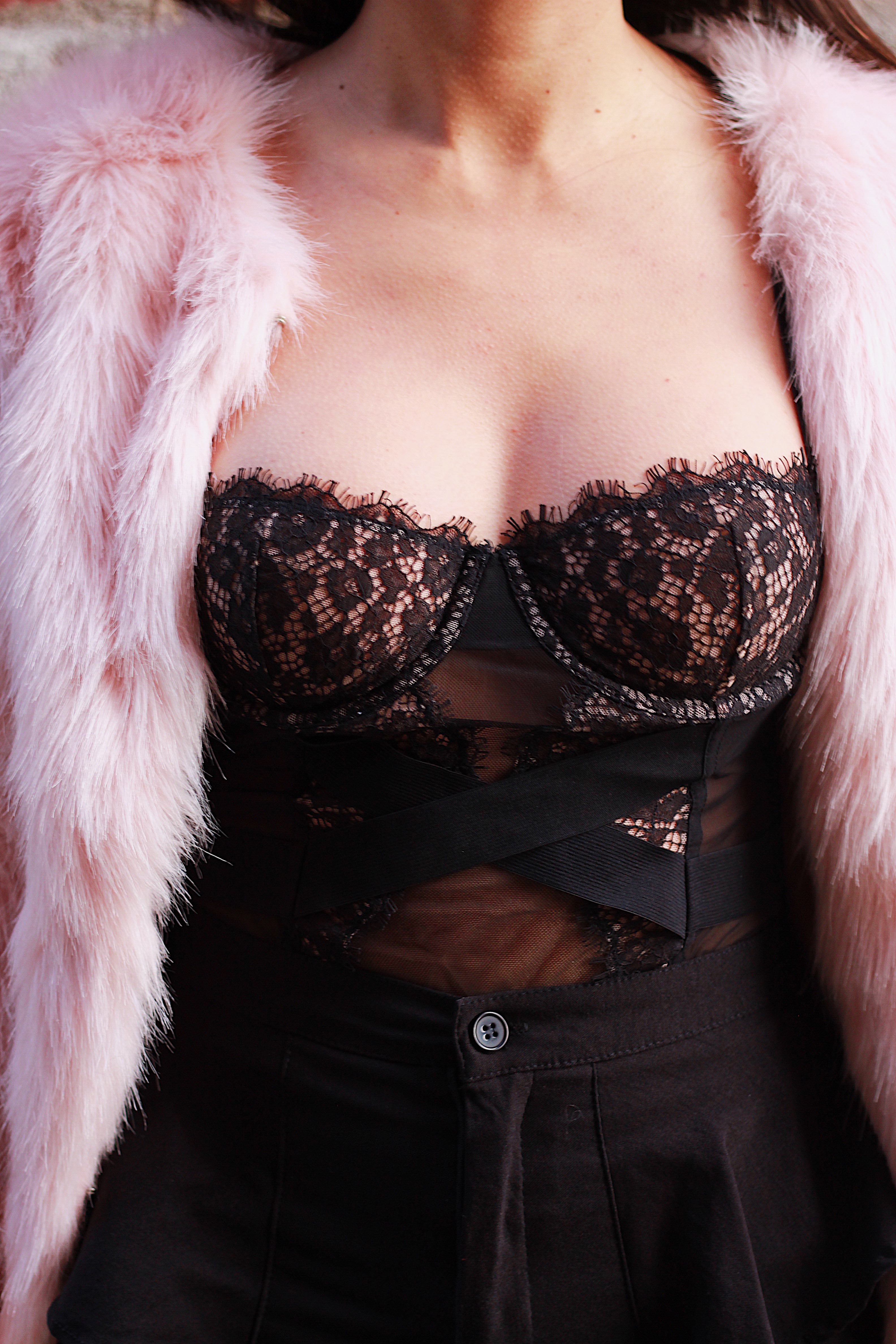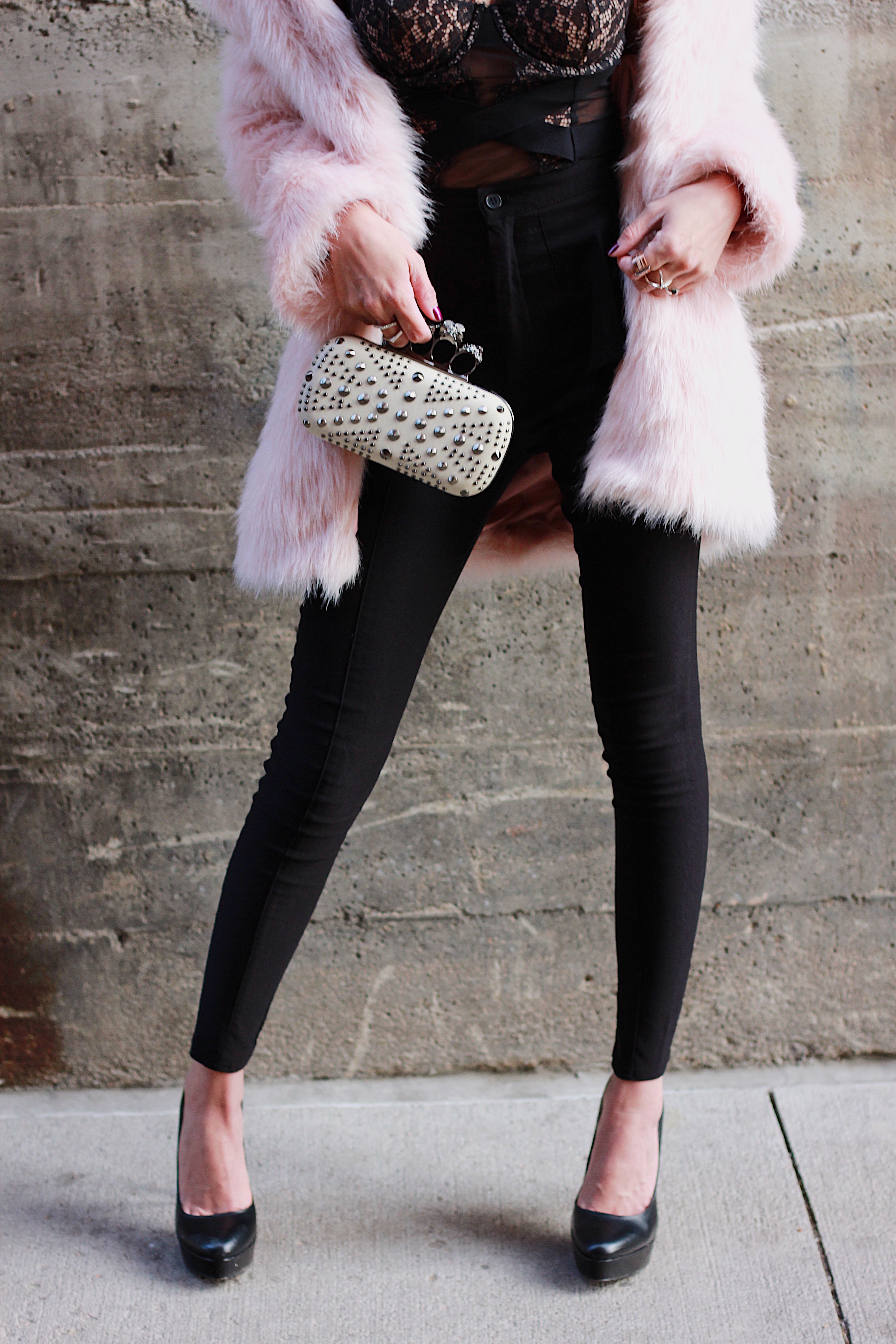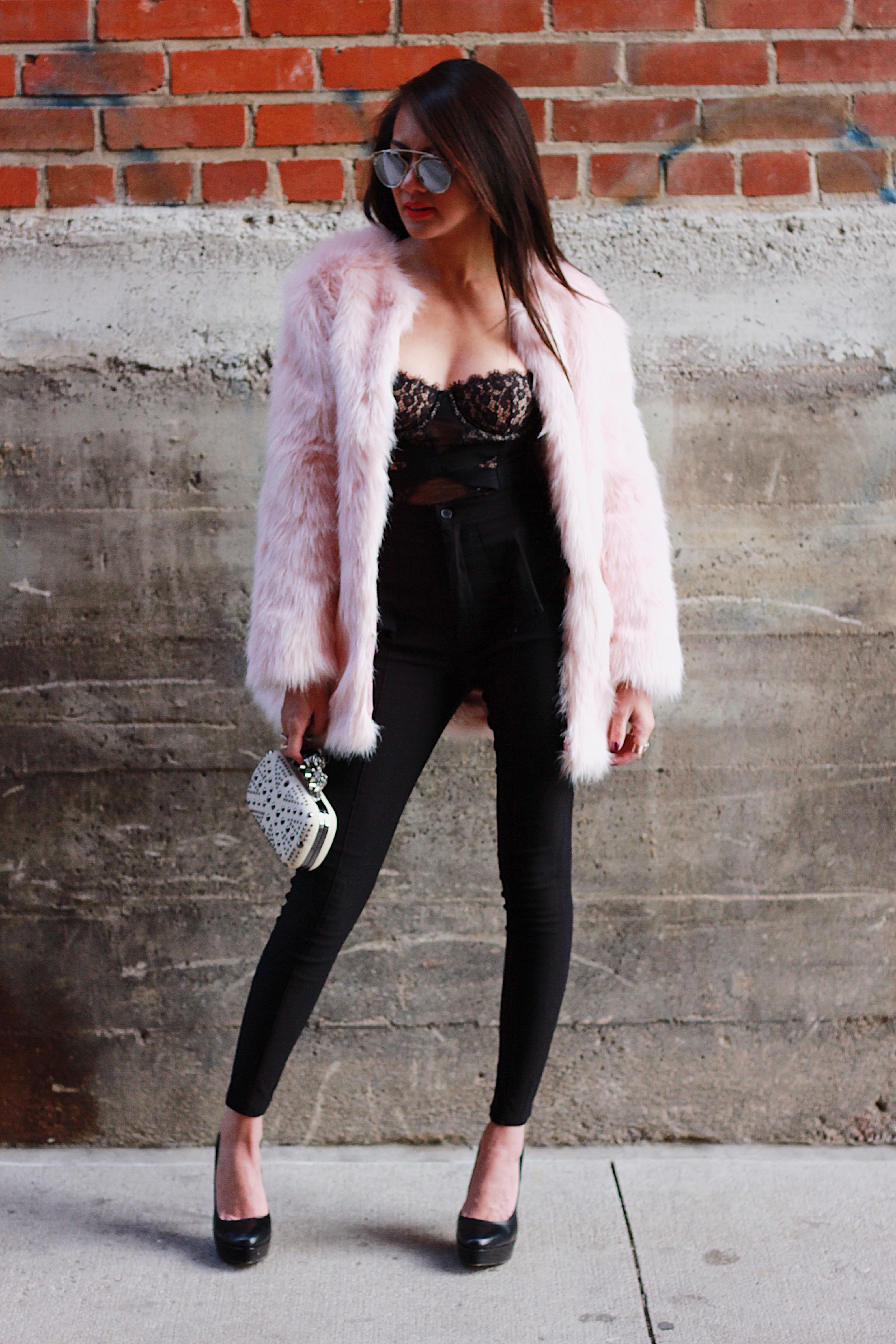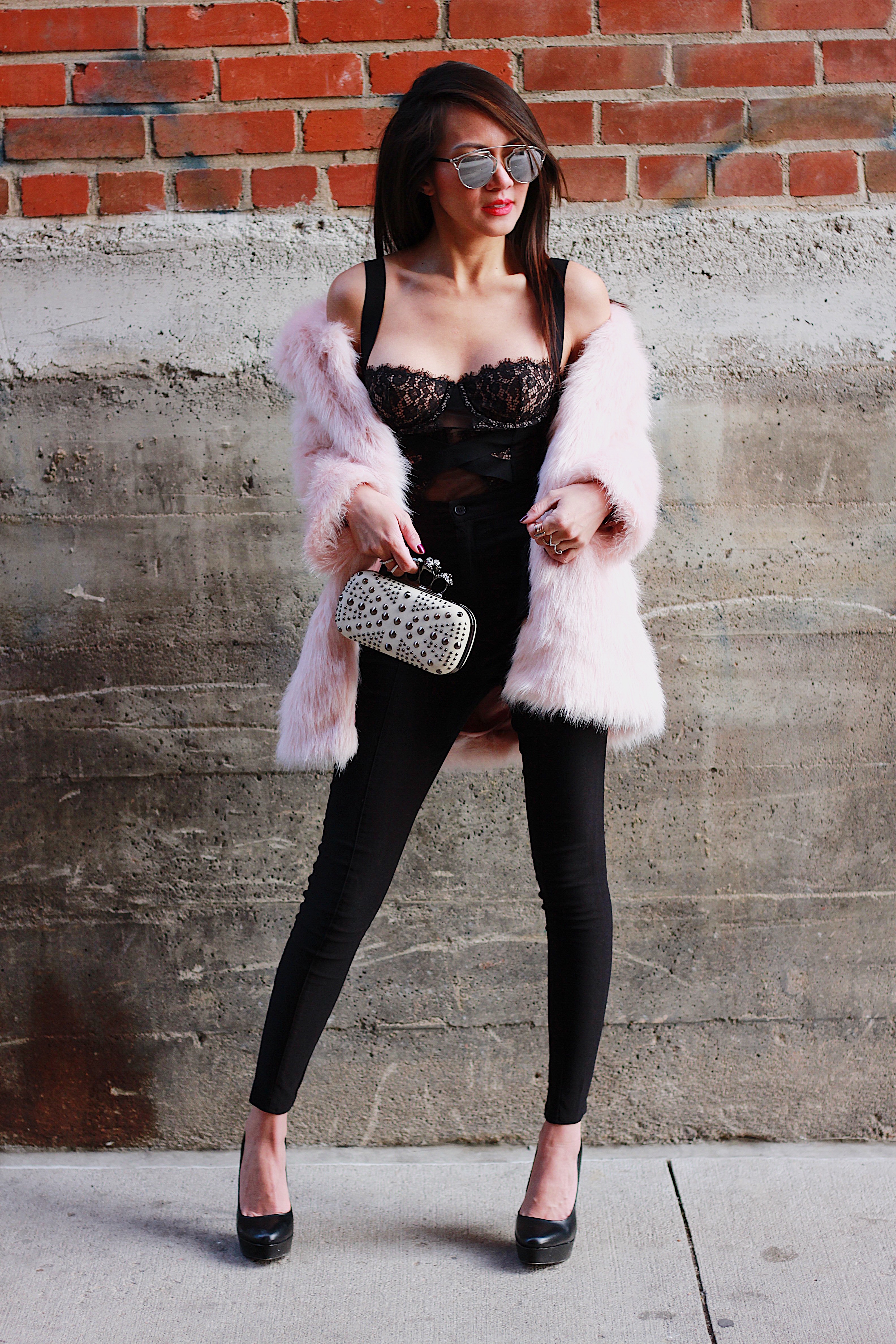 Similar Jacket 1 | Similar Jacket 2 | Similar Jacket 3 | Similar Jacket 4
Similar Bodysuit 1 | Similar Bodysuit 2 | Similar Bodysuit 3
Similar Pants 1 | Similar Pants 2
Similar Clutch
Similar Shoes 1 | Similar Shoes 2