TGIF! Painting the town red hot in this VS inspired look. Is anyone obsessed with watching the Victoria Secret Fashion Show as well? Every year after the show ends, I feel the urge to step up my workout game and my wardrobe because GOT DAYAMMM those babes look FINE!!! I decided to step outside my comfort zone and pair an already striking red pantsuit with a little lacey number for party season. I felt a little self-conscious at first but slowly I am learning to just own it. 
Is there anything you are self-conscious about that you are learning to overcome?
Thanks for viewing babes and have a fabulous weekend!
xx, Lizz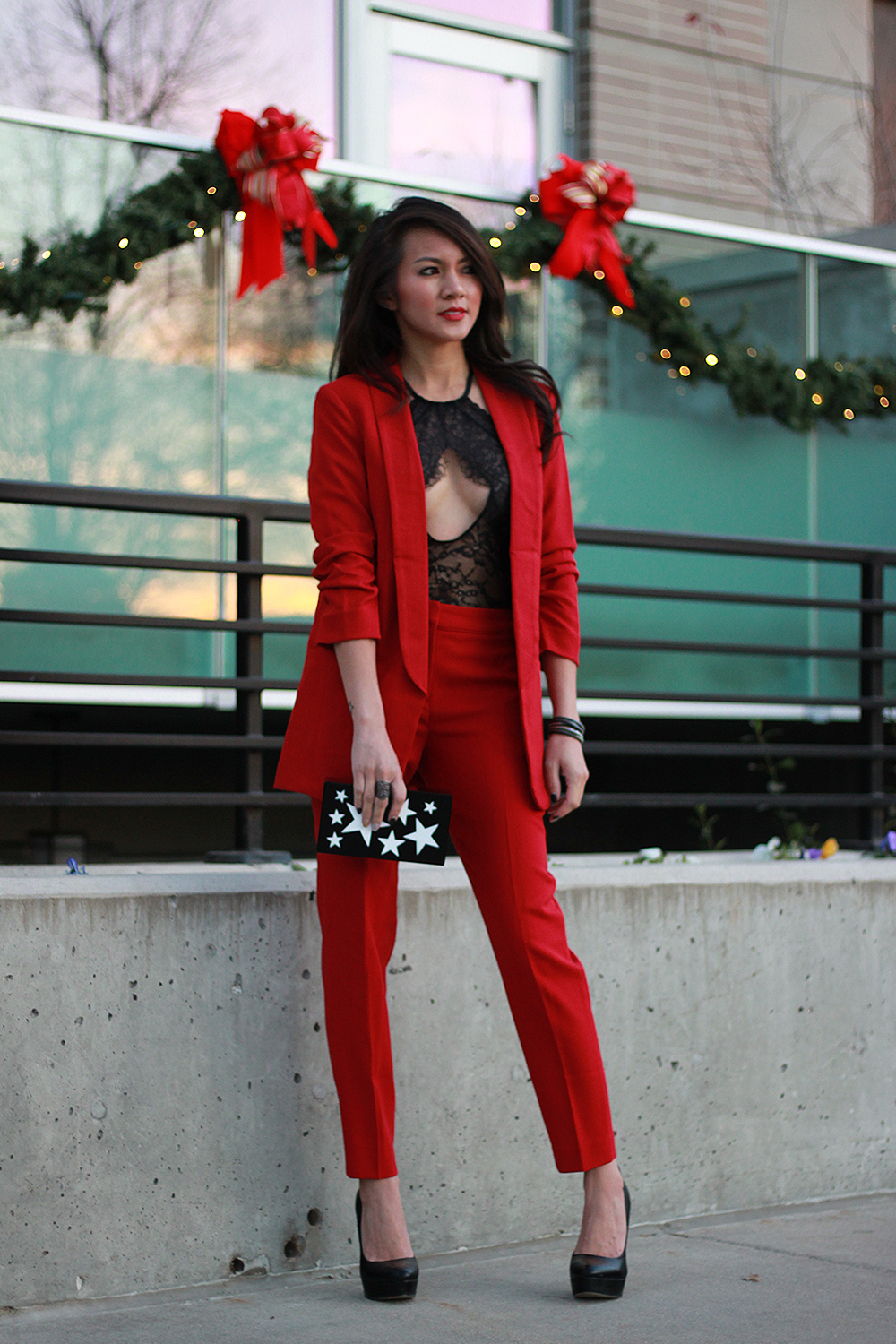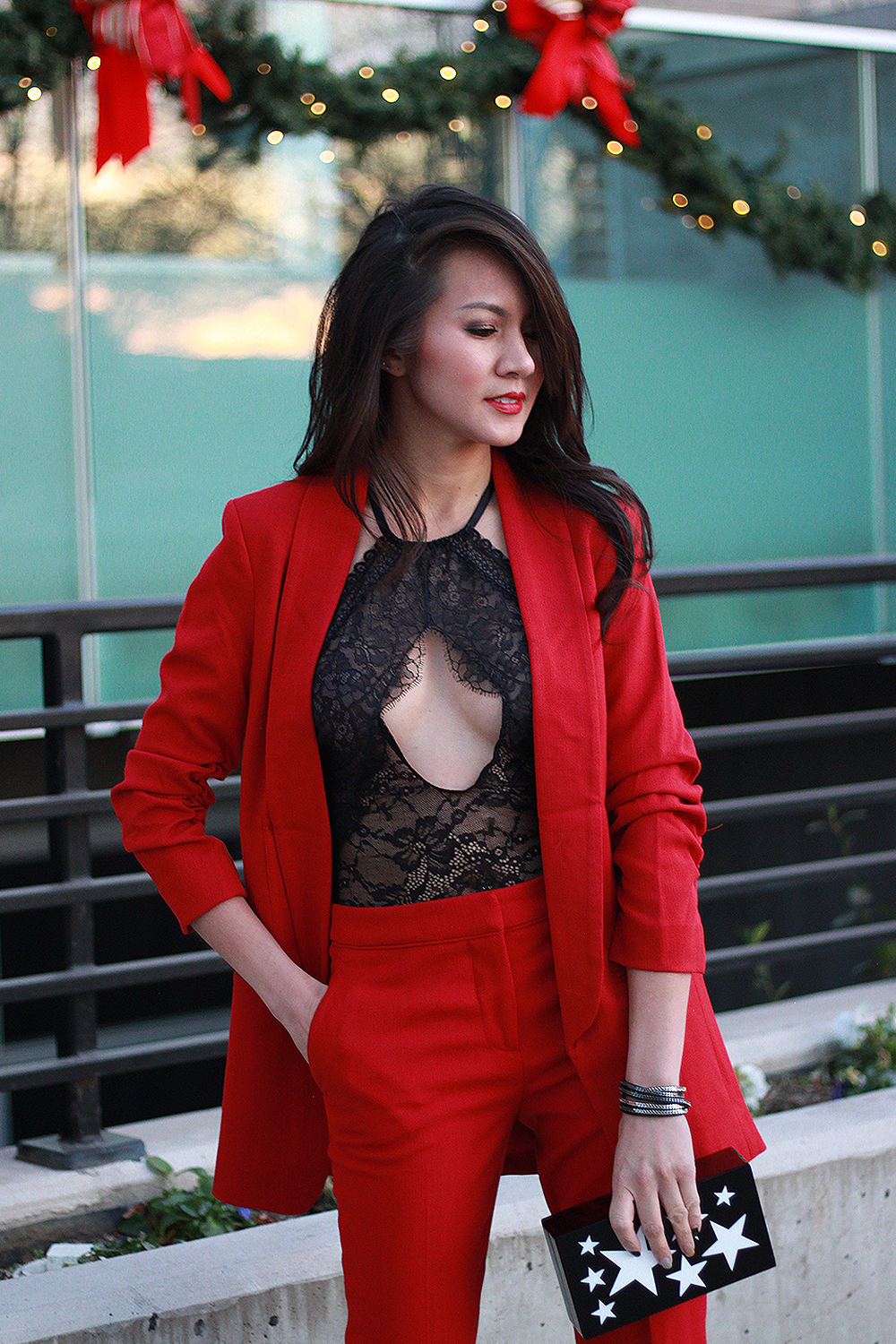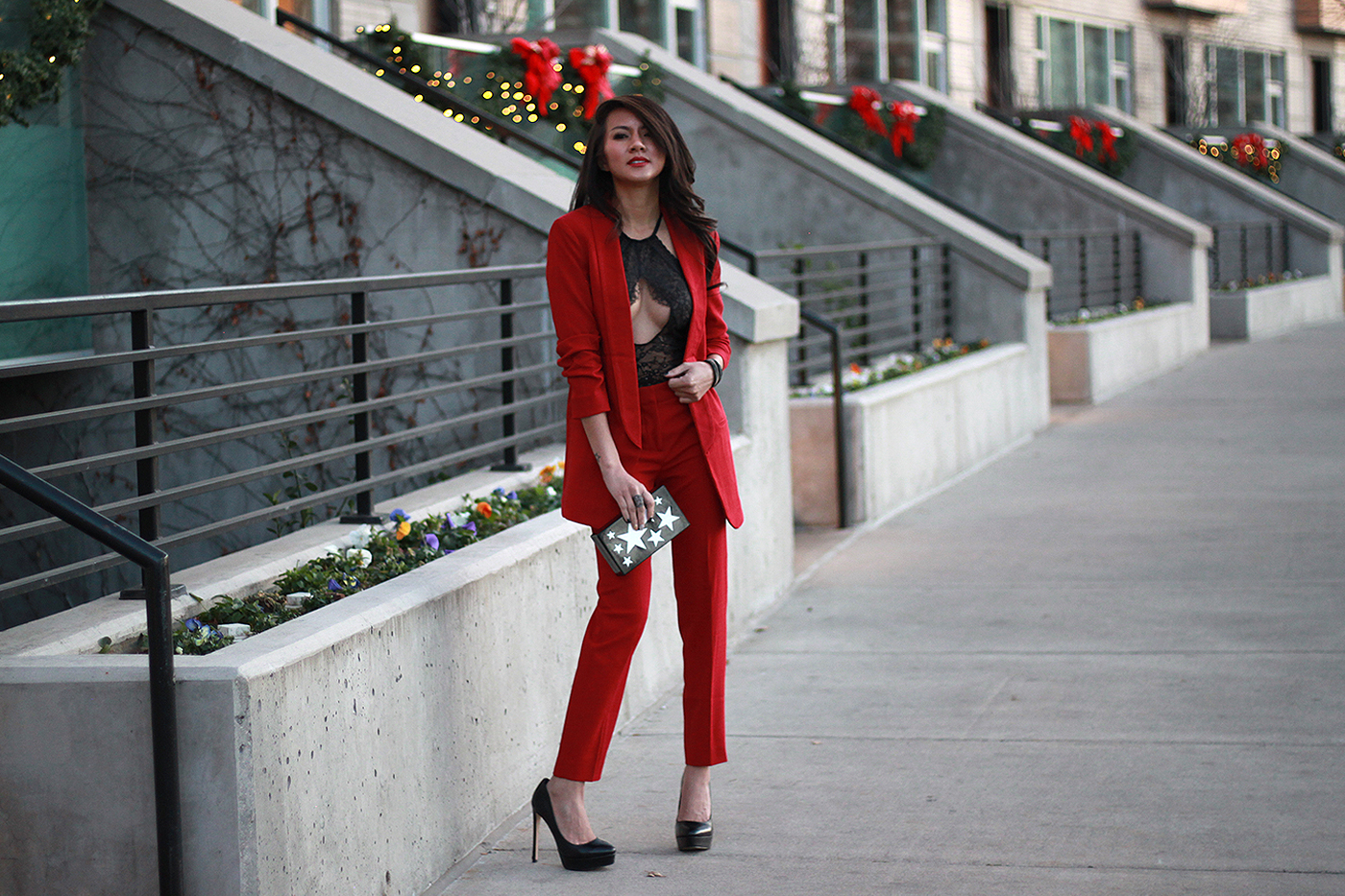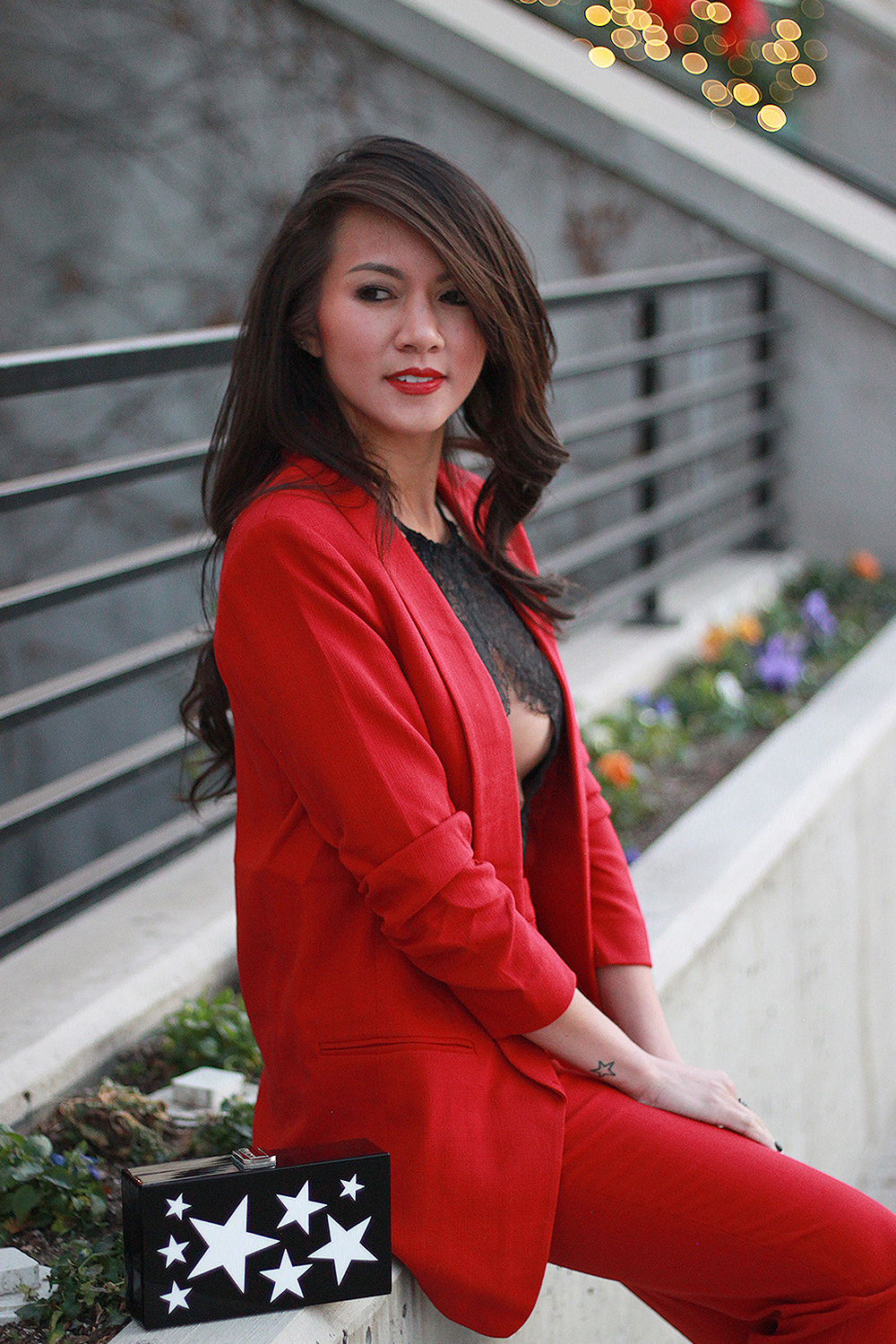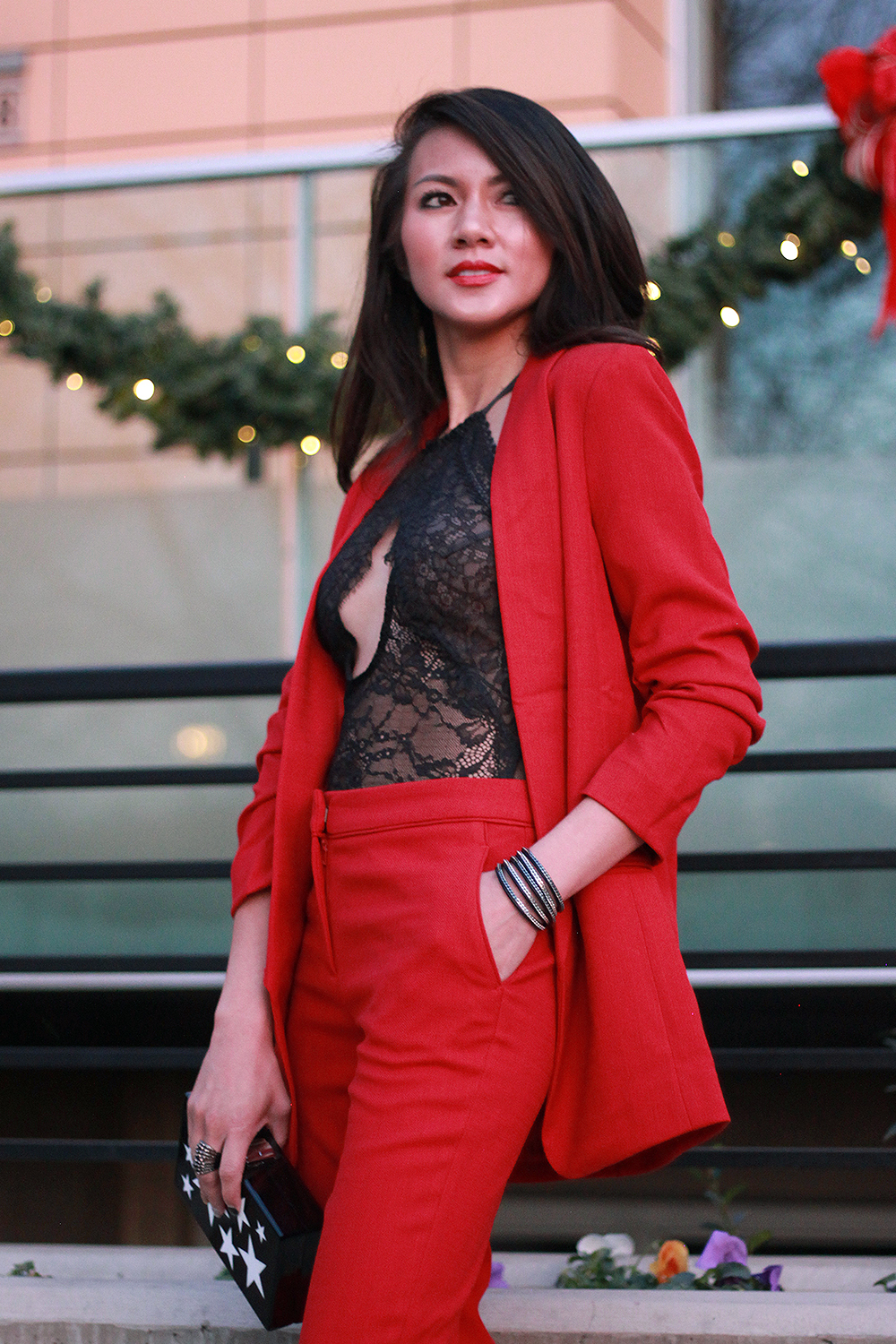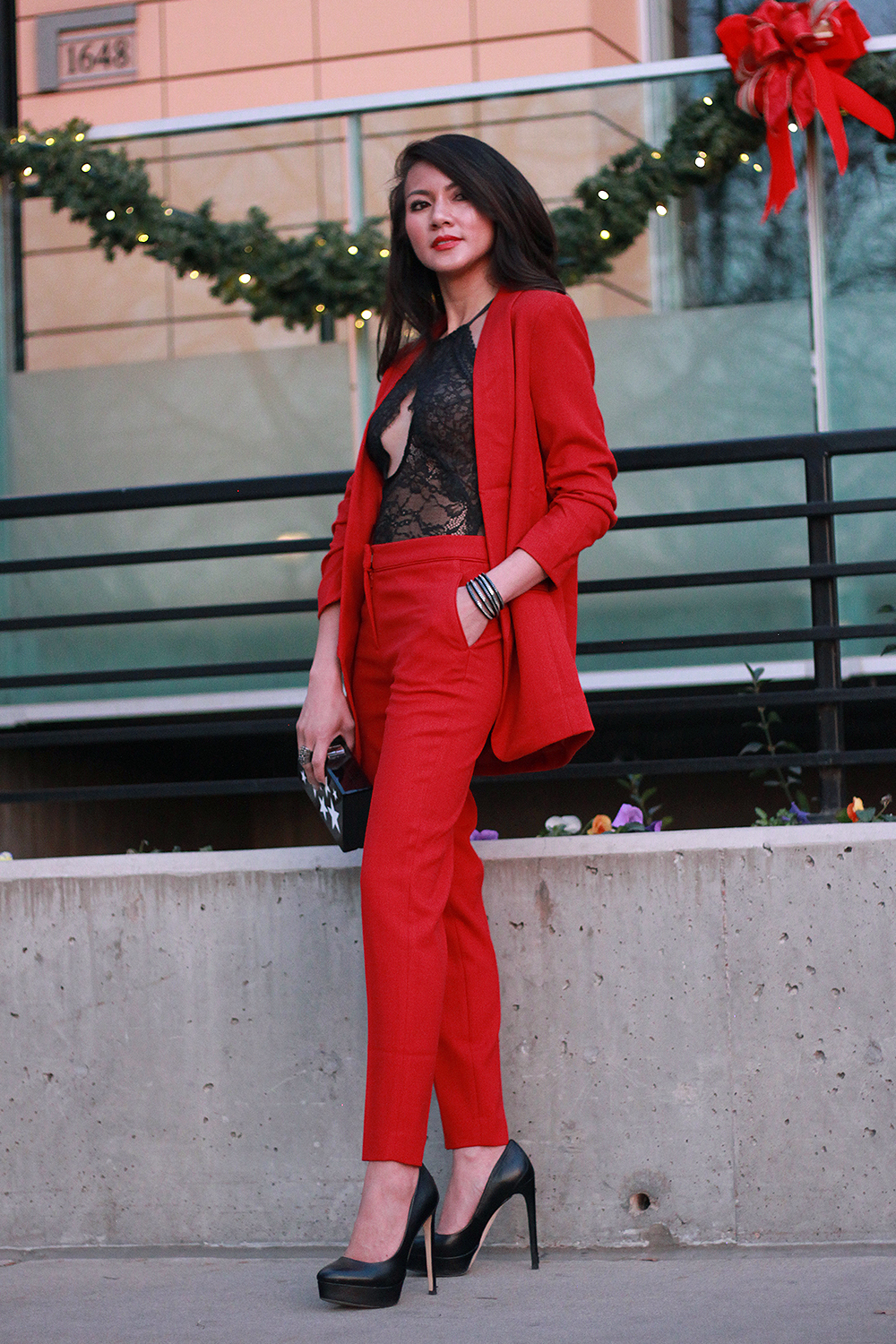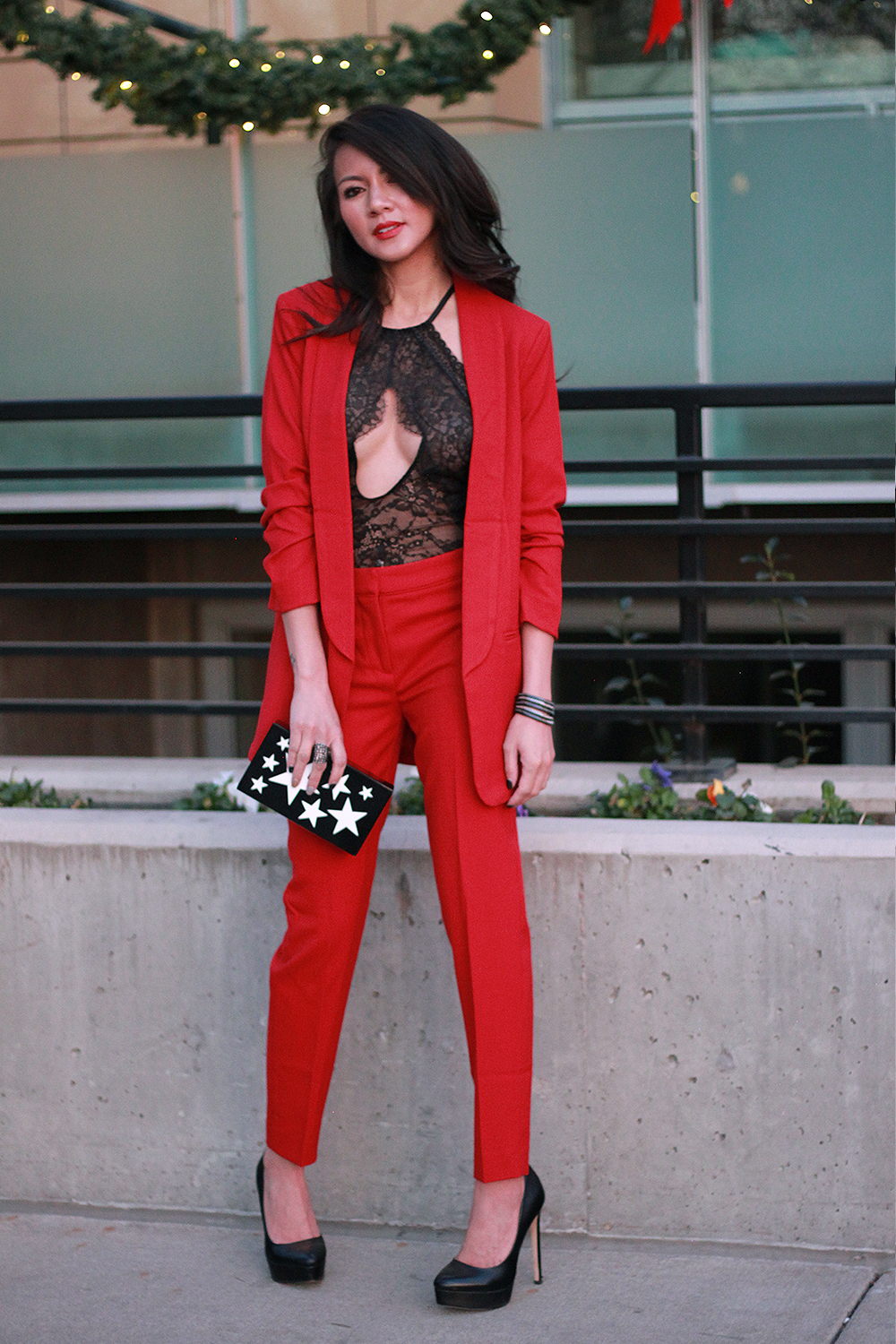 Blazer
Pants
Similar Bodysuit 1 | Similar Bodysuit 2 | Similar Bodysuit 3 | Similar Bodysuit 4
Clutch
Similar Clutch 1 | Similar Clutch 2 | Similar Clutch 3
Similar Ring 1 | Similar Ring 2
Vita Fede Bracelet
Similar Shoes 1 | Similar Shoes 2